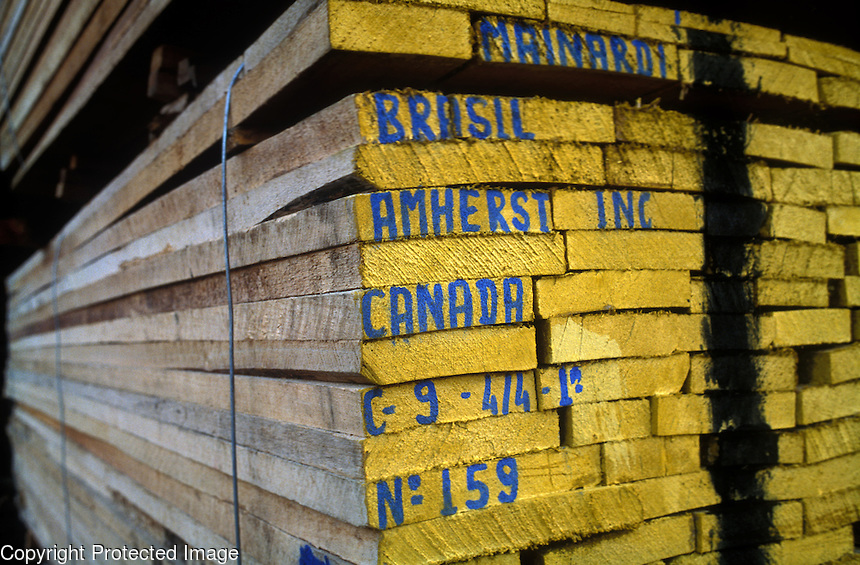 In January 2016, Brazilian exports of wood-based products (except pulp and paper) declined 6.6% in value compared to January 2015, from US$187.5 million to US$175.2 million.
However, Brazil's pine sawnwood exports increased 13.5% between January 2015 (US$17.8 million) and January 2016 (US$20.2 million). In terms of volume, exports increased 33.5% year on year in January from 76,400 cu.m to 102,000 cu.m.
Brazilian tropical sawnwood export volumes in January 2016 fell almost 11%, from 27,900 cu.m in January 2015 to 24,900 cu.m in January this year. There was an even sharper fall in the value of exports (-21%) from US$15.3 million in January last year to US$12.1 million this year.
Pine plywood exports followed the downward trend falling 16.4% from US$31.8 million to US$26.6 million in January 2016 in comparison with figure of January 2015.
However, there was a steep rise in the volume of exports which increased by almost 21%, from 85,300 cu.m in January last year to 102,900 cu.m this year.
Brazil tropical plywood export volumes increased 13% from 5,500 cu.m in January 2015 to 6,200 cu.m in January this year while the value of exports fell 21.4% from US$2.8 million to US$2.2 million year on year.
As for wooden furniture, the exported value fell from US$ 26.4 million in January 2015 to US$ 23.6 million in January 2016, a 10.6% fall in the total exports of the product during the period.