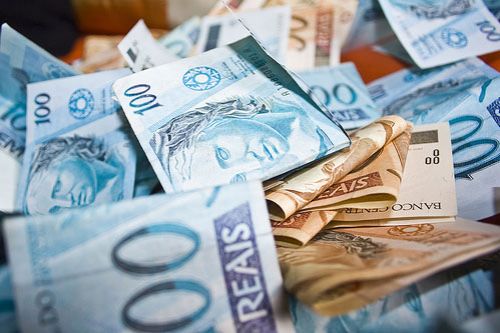 Brazil's central bank cut its benchmark interest rate for the first time in four years, cautioning that the extent and pace of the easing cycle will depend on further progress on economic reforms and inflation.
The central bank's board led by President Ilan Goldfajn voted unanimously to cut the so-called Selic rate by a quarter-point to 14 percent, in line with 36 out of 59 analysts surveyed by Bloomberg. Two expected no change and the remainder predicted a 50 basis point cut.
"The committee considers that the convergence of inflation toward the target in 2017 and 2018 is compatible with a moderate and gradual easing of monetary conditions," the bank said in an accompanying statement. "The magnitude of monetary easing and a possible speeding up of its pace" will depend on factors that include renewed disinflation of key components of the IPCA consumer price index as well as the implementation of economic reform measures, the bank said.
Turning point
The move is a turning point for Brazil's central bank, which had to hold the key rate at a 10-year high even as the economy plunged into its deepest recession on record. Brazil's inflation has slowed, lawmakers approved a measure capping public spending and state-controlled oil company Petrobras reduced prices. Yet policy makers signaled that uncertainty over congressional support and the price of services constitute lingering risks.
"The decision was guided by caution," said Newton Rosa, chief economist at Sul America Investimentos Dtvm SA, a Sao Paulo-based brokerage. "The market will reduce bets for a more audacious pace of rate cuts."
Brazil's central bank last month projected for the first time that it would meet its 4.5 percent target next year, while market expectations have fallen to 5 percent for the same period. The benchmark IPCA consumer price index in September rose 0.08 percent, the slowest pace in over two years and less than estimated by all 43 economists in a Bloomberg survey.
Finance Minister Henrique Meirelles said the rate cut is positive and that the central bank is signaling "we're on track for inflation to hit the target."
Investor confidence
Temer took over on an interim basis in May promising to restore fiscal discipline and boost investor confidence after three years of primary budget deficits. His message struck a chord with investors. Brazil's five-year credit-default swaps have dropped 64 basis points since he assumed the presidency on an interim basis, while cost of living expectations as measured by two-year breakeven rates have fallen to the lowest level since 2013.
The real has strengthened 25 percent and the benchmark stock market index, the Ibovespa, has risen 83 percent in dollar terms, on investor perception that the new president has the political capital to push through structural reforms to the Brazilian economy.
Yet Brazil's economy has been slow to recover from a recession that was exacerbated by nine months of political turmoil which ended in the impeachment of President Dilma Rousseff. Industrial production in August dropped the most on a monthly basis since January 2012, while retail sales have fallen in three of the past four months.
Latin America's largest economy is forecast to expand 1.3 percent in 2017 after a contraction of 3.2 percent this year, according to the latest central bank survey of economists.
The benchmark interest rate needs to fall to help boost economic activity and also facilitate government efforts to strengthen fiscal coffers, according to Andre Perfeito, chief economist at the brokerage firm Gradual CCtvm SA.
"The economy doesn't stop reeling and for it to recover they'll have to cut rates at least at the same pace as inflation slows," said Perfeito.