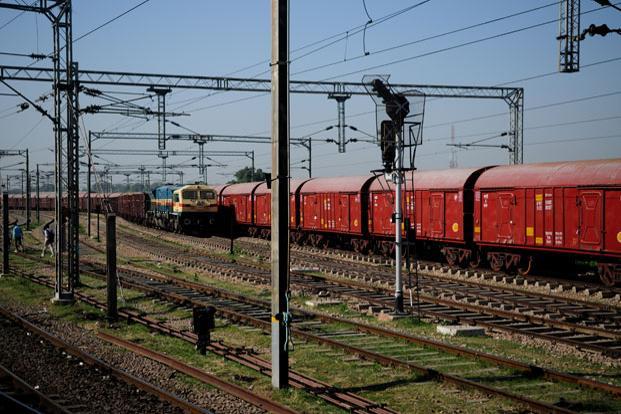 New Delhi: The railways and urban development ministries have joined hands to redevelop stations and adjoining areas along railway lines running through smart cities in a bid to provide better amenities and easy access for passengers.
They will also develop residential and commercial spaces around railway stations.
The initiative will be first implemented in the 100 cities included in the Smart City Mission and later extended to more than 500 cities under two schemes—the Atal Mission for Rejuvenation and Urban Transformation, and the Heritage Infrastructure Development and Augmentation Yojana.
The two ministries signed on Wednesday a memorandum of understanding (MoU) under which 10 cities would be taken up initially for redevelopment with the participation of the National Buildings Construction Corporation (NBCC). These are: Sarai Rohilla, Bhubaneswar, Lucknow, Varanasi, Jaipur, Kota, Thane, Margao, Tirupati and Puducherry.
"This convergence-based city development will result in qualitative improvement in city life," said Venkaiah Naidu, minister for urban development, during the signing of the MoU.
It has also been proposed that for the speedy redevelopment of areas adjoining railway stations, one of two joint venture models can be explored.
The first proposes equal equity sharing between the railways and the special purpose vehicle formed to execute the smart city plans.
As per the second model, NBCC can be an equal participant along with the railways and the special purpose vehicle and can design, develop and execute plans on a self-financing basis.
"Cities are developed around railway stations. How can a city be a smart city without a smart station and how can a station not be developed around a smart city?" railways minster Suresh Prabhu said.
Prabhu also said plans for redeveloping stations in Anand Vihar (Delhi), Surat, Bijwasan and Gandhinagar will be finalized in the next few weeks.
A round table will be organized with domestic and overseas bankers next week to discuss the financing of these projects as several countries such as Germany, United Kingdom, Korea, Belgium, France and Japan have shown an interest in redeveloping stations, Prabhu said.