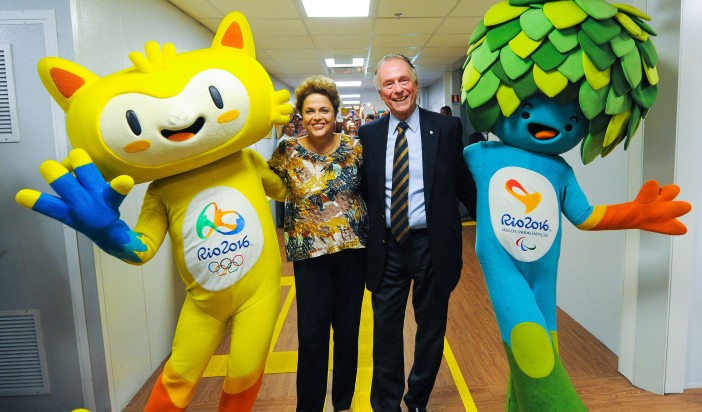 The President of Brazil, Dilma Rousseff, sanctioned on Tuesday a bill that allows the Ministries of Tourism and Foreign Relations to determine the exemption of entrance visas to tourists coming to see the 2016 Olympics and Paralympics in Rio de Janeiro.
According to the Ministry of Tourism the decision could lead to a twenty percent increase in foreign tourists to Brazil during the games. The visa requirement would be exempt for tourists entering Brazil until September 18th, 2016 and valid for ninety days.
"I thank President Rousseff, who in a responsible manner approved such an important project for Brazilian tourism. Our proposal is to include the United States, Canada, Australia and Japan, countries with strong Olympic traditions," stated Tourism Minister, Henrique Eduardo Alves, after the announcement.
The exemption, however, would not be extended to citizens from countries which offer migratory risks or threatens national security, added the official. The issue of security during the Olympics has been amply debated in Brazil since the increased terrorist actions in Europe. French officials this week offered the Brazilian government security assistance for the games.
Justice Minister, Jose Eduardo Cardozo said last week that although Brazil has no history of being an arena for terrorist attacks the country will take all the necessary measures to insure the safety of participants and spectators during the sporting events.
"I can guarantee that Brazil is fully prepared to show an excellent security system during the Olympics," Cardozo told reporters. More than 10,500 athletes from 206 countries are expected to participate in next year's event, with more than one hundred heads of states coming to Rio to watch the opening ceremony.
For the Olympics and Paralympics, participating athletes and their families already have exemption of the tourist visas during August and September of 2016 according to the local Olympics Organizing Committee. Foreign volunteers chosen by the Committee to work during the Games are also exempt from the visa fee and visas, if needed, for those volunteers will be expedited.