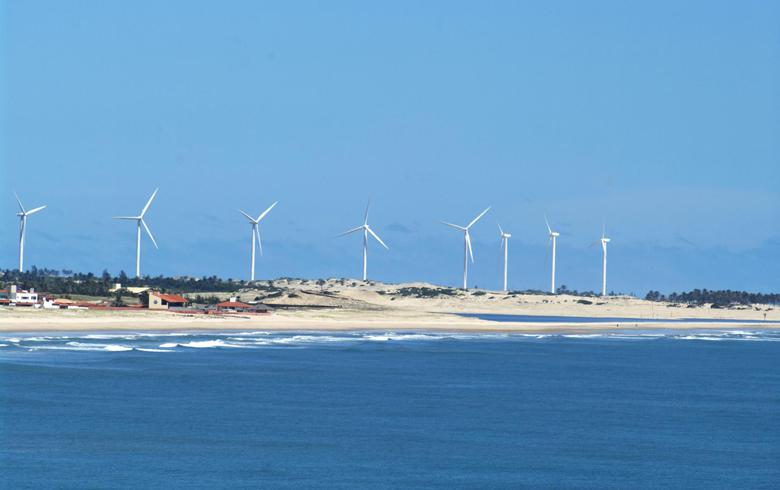 February 23 (SeeNews) – Brazil's Ministry of Mines and Energy approved four wind energy projects with a combined capacity of 95.9 MW to enter the national Incentive Regime for Infrastructure Development (REIDI).
The projects represent a total investment of approximately BRL 453.2 million (USD 114.5m/EUR 104m). More details are available in the table below.
Project
Capacity
Cost in million
State
Sao Miguel I
22 MW each
BRL 96.5
Rio Grande do Norte
Sao Miguel II
Sao Miguel III
Boa Vista da Lagoinha
29.9 MW
BRL 163.7
Bahia
The projects based at Rio Grande do Norte are owned by Brazilian power utility Copel (BVMF:CPLE6) while the one in Bahia is controlled by Enel Green Power Boa Vista Eolica SA, a subsidiary of Italian company Enel Green Power SpA (BIT:EGPW).
REIDI, launched in 2007, grants tax incentives to companies investing in infrastructure projects within the transport, energy, sanitation and irrigation sectors.