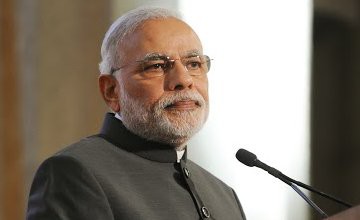 Calling Prime Minister Narendra Modi a "game changer", ad guru Prahlad Kakkar has said that brand "Modi" will continue to be a success as long as there was truth in his assurances.
"From a chaiwala (tea seller) to the prime minister and from a prime minister to a game changer, brand Modi has been on the rise," Kakkar said on Sunday on the sidelines of an event here.
Kakkar was speaking on "Brand as a person: Humanising a Brand" at The Edutainment Show.
"Going by Modi's electoral success, 80 percent of the people still believe in him. You can sell a false promise only once. You can con a person into buying a product only once, you can't fool him again.
"The fact that people continue to believe in Modi means that there is an element of truth in whatever hype there is. Because you can't lie about the truth. Truth is something which can be felt," said the 65-year-old.
"As long as he tells the truth and people can feel it, brand Modi will continue to be successful," added Kakkar.
The adman also defended Bollywood stars Amitabh Bachchan, Madhuri Dixit and Preity Zinta who have been slapped with a legal notice for endorsing popular snack Maggi noodles which is under the scanner over its safety standards.
"How can you hold a brand ambassador responsible for the formulation of the product? They are not scientists or the manufacturers," he asked.
"I think the media should stop endorsing such stories. People often resort to filing frivolous court cases against stars to gain publicity. The media, by reporting such stories, is actually providing these unscrupulous elements their moment under the sun," he added.