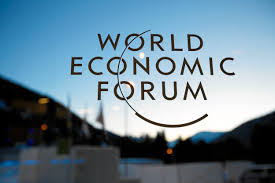 Johannesburg – President Jacob Zuma will be leading a "high powered" government delegation to the World Economic Forum (WEF) on Africa meeting taking place in Cape Town this coming week.
Zuma said: "South Africa is open for business. The South African delegation will emphasise this message to business from both Africa and the world and showcase the enormous opportunities in our country."
On Sunday, the presidency said in a statement that Zuma will be accompanied by 12 ministers and deputy ministers, five premiers and five metropolitan municipality mayors, as well as several business leaders, to showcase South Africa and explore opportunities at the meeting.
The 25th WEF on Africa will bring together African and global leaders from government, business and civil society to take stock of progress over the last 25 years.
Participants included vice-presidents, prime ministers, former heads of state and government, ministers as well as chairpersons and CEOs of global companies.
South Africa would use the WEF to showcase the country's attractiveness as a business destination and that of the African continent in general.
Zuma and the South African delegation will engage business leaders to share the competitive advantages and respond to questions raised.
The meeting will also be used as an important listening forum by government regarding concerns held by business. South Africa will market the country within the context of the National Development Plan.
The premiers of the Western Cape, KwaZulu-Natal, Eastern Cape, Northern Cape, and the North West, and mayors of East London, Ekurhuleni, eThekwini, Nelson Mandela Bay and Johannesurg would also be part of the South African delegation.