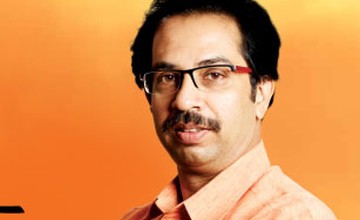 Mocking at the 'suit-boot ki sarkar' jibe of the Congress Vice President, Shiv Sena on Monday said such a government is better than a "suitcase one" and stressed that even 100 Rahul Gandhis cannot match Prime Minister Narendra Modi's "mega wave".
The Sena noted that Rahul had started moving and speaking after his sabbatical but said he cannot match Modi.
"Rahul Gandhi has started moving and speaking after his 56-day sabbatical which has restored confidence among Congress workers. However, the question is how long this renewed energy will last before mega wave of Narendra Modi," the Sena mouthpiece 'Saamana' said in an editorial.
Referring to the 'Coalgate' and the 2G spectrum scams, the Sena alleged that suitcases filled with cash used to exchange hands during Congress rule.
"Modi is absolutely right when he says that 'suited and booted government' is much better than a 'suitcase government," it said.
Modi has now started attacking the Congress and its leaders. Even if 100 Rahul Gandhis come forward, they cannot match Modi's mega wave," the Sena mouthpiece said, and asked if the BJP would agree with the content and facts mentioned in its editorial.
The editorial said suits are worn by people around the world and that a country's image does not improve by wearing scruffy clothes.
"The country is witnessing a new spark in Narendra Modi's tenure. India's 'suit wearing people' (referring to business community) roam the world with confidence and pride which has been improving the country's financial condition," the Sena said.