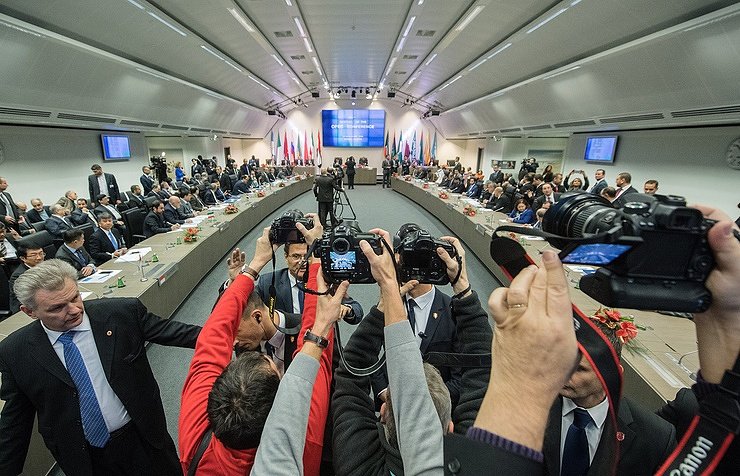 OPEC member-states negotiated the oil production cut by 1.2 mln barrels daily to 32.5 mln barrels a day, Bloomberg reports on Wednesday citing an OPEC delegate.
Mass media reported earlier the OPEC countries may slash production by 1.4 mln barrels daily.
The OPEC meeting is currently taking place in Vienna. Ministers of all OPEC member-countries are participating in it. The main topic is implementation of oil production limiting arrangements reached earlier in Algeria.