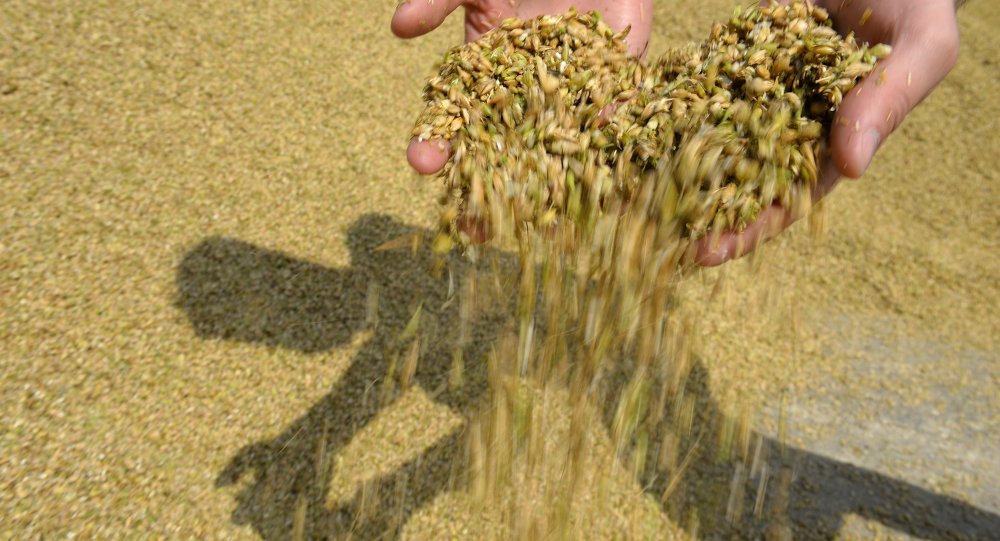 Russia's warmest ever winter and spring rains are expected to increase its grain harvest to a record this year, according to a market researcher in Moscow.
Farmers will collect 109.3 million metric tons of grain, beating the record 108.2 million tons in 2008, OOO ProZerno said. The figure was 104.8 million tons last year. A gain in the corn crop to an all-time high is expected to offset the effect of a decline in production of wheat and barley from 2008 levels, data showed.
"The amount of wheat killed during the winter was 6.1 percent, about 1 percentage point lower than seen before," Vladimir Petrichenko, director general at ProZerno, said by phone. "Its condition has improved."
Plentiful rains in the south helped plant development and will increase yields, making up for drier conditions for crops in areas of the Ural Mountains and Siberia, he said.
Farmers are expected to collect 63.3 million tons of wheat this year, Petrichenko said. That's the second-largest after a record 63.8 million tons in 2008, government figures show. Last year's wheat crop was 61.8 million tons.
Rains are hampering work in the fields in central and southern Russia, potentially reducing the corn acreage while raising the specter of higher yields, Petrichenko said. Farmers may gather 14 million tons of the grain, up from last year's 13.2 million.
The barley harvest may rise to 18 million tons from 17.5 million last year.