NEW DELHI: International Monetary Fund chief Christine Lagarde on Sunday said Asian economies led by India will be a major growth driver in the years to come and better representation of large emerging nations in the multilateral institution has transformed it from "my IMF" to "our IMF".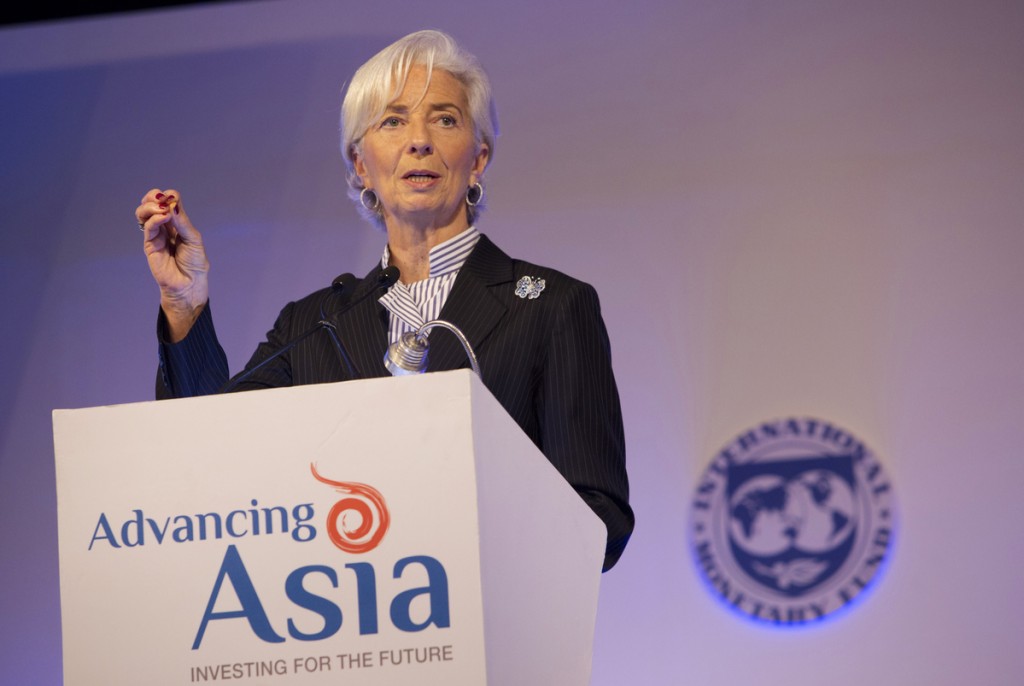 The IMF has recently ratified quota reforms giving more voting powers to emerging nations including India and also included Chinese currency yuan (also called renminibi) in the "special drawing rights" (SDR) basket along with four other global currencies.
"It is clear to us that … (it is) Asia where growth is originating and going to come from India and in the years to come," she said at the Advancing Asia Conference.
Asia is a vibrant region with large and growing population, she said, adding, "the reform to transform" that was mentioned by Prime Minister Narendra Modi on Sunday is a clear sign that India is on the move using the backbone of digital innovation.
With regard to quota reforms, Lagarde said the large emerging market economies are now in the top 10 list of members including India.
"It is embedded in the new basket of currency that determines the value of SDR which now includes the Renminbi along with four other currencies and it is making the IMF 'our institution' from 'my institution'," she said.
IMF was earlier largely dominated by developed economies but with recent quota reforms, emerging market economies have got better say in the functioning of the Washington-based funding agency.
The three-day Advancing Asia conference also dwelled on unconventional monetary policy adopted by advanced countries to push growth in their country.
There is a need to examine the issue of spillover effect of unconventional monetary policy in view of the interconnectedness of global economies, she said.
"The interconnectedness … the relationship that is sometimes fruitful, sometimes full of hazards between advanced and emerging market economies … and (monetary policies) how we can actually help each other rather than hurt each other," she said.
"Clearly there has been a lot of talk about spillover, spillbacks, impact of monetary policy decision made elsewhere, the volatility induced asset price modification — all of that have been taken into account by us as an institution in the three dimension that we operate in order to be extremely relevant and tailored to the needs of members. We need to adopt and adjust our approach both in terms of lending and capacity building to specific needs of the region, countries that are very interconnected together and that exposed to decision made outside their jurisdictions," she added.
At the end of the three-day conference, IMF had meeting with finance ministers and central bank governors of Asian region.