Chinese entrepreneur and Founder/ CEO Tao Li of the Apus group and the eponymous user system is in India with a band of five VCs from China (who have also invested in APUS), to get a feel for the market and early stage startups they could work with.
Backing their plans is a Rs 300 crore fund they have put together for their Indian investments with a focus on a funding range of Rs 1 crore to Rs 5 crore for now.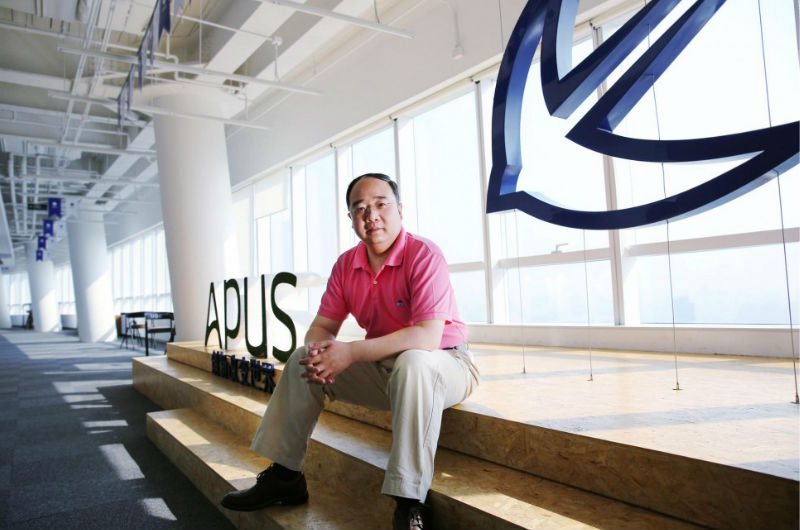 Tao Li, who was previously the Vice President of Qihoo 360, earned a reputation as the 'Father of 360 mobile guard,' Qihoo 360's flagship Android security product. Li has a solid reputation for his overseas experience, having taken Qihoo global very quickly. A model he has replicated at APUS very successfully.
The user system apps have a combined global user base of 510 million currently with over 30 million users in India, according to the firm. A number they plan to take to 80 million in the next 12 months, built around investments both directly into a research base, as well as a string of investments in relevant Indian startups.
For Li, India is at a very interesting inflection point when it comes to mobile Internet, thanks to the numbers, and the local challenges it offers. Something the APUS group is confident of handling with the benefit of its global experience and conscious move to use local expertise and partners to understand consumers here.
For Feng Deng, Managing Director of Northern Light VC, who is accompanying Tao Li, India offers a huge opportunity in the consumer Internet space. Likening the market here to the one that existed in China around 2005, Feng mentioned how he found the Indian market evolving faster than the Chinese market at the same stage. With more incubators, angels and smarter startups, India was catching up fast with China, where the market has evolved at breakneck speed in the past decade.
For David Yuan, who launched Redpoint China in 2005 after a stint in the US, it was notable to see startups here being more data driven with a better operating matrix when compared to similar startups at the same stage in other parts of the world.
The VCs and Tao Li spoke about the differences in the two markets when describing the evolution of the markets in China. Dividing it into three stages where stage one was described as the period between 2000 to 2006 approx, a stage where the underlying theme was 'copy to China', or replicate successful internet models in China. Stage two from 2006 to 2014 was characterised by them as a period where the focus shifted to creating home-grown leaders in critical sectors like e-commerce and search, which could support and enable a larger local ecosystem.
Now, Chinese firms are well on to stage three (2014 onwards), where these firms increasingly look to global markets to make an impact and eventually push for leadership positions globally. For the visitors, India was at Stage one, though specific firms were moving forward faster too.
Talking about the advantages India offers, the team referred to the 'open' system of the market here as compared to China's relatively 'closed' system, which made it challenging for foreign firms to make an impact there. While the open system breeds a much larger number of, and by default, smaller firms, it does offer a higher probability of 'unicorns', who would be better prepared to venture out and make a global impact.
Penny Pan, the Vice President-Marketing at the Apus Group who handles the Indian market currently, referred to the group's strengths in working with local markets across the world as a huge advantage they would bring to the table, besides their inputs on technology, and other support. She highlighted their recent backing of iamwire, besides a long term relationship with Inmobi.
Tao Li and his team are quite hopeful of making and announcing their first few investments soon with a second trip planned early next year. So all you consumer Internet startups, look east.