The ANC party admitted Tuesday it had underestimated the "bloodbath" caused by last week's sacking of the respected finance minister, which tipped the country into an economic crisis.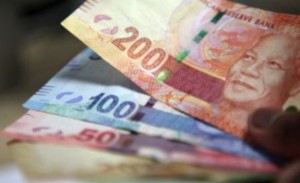 President Jacob Zuma was swamped with criticism after firing Nhlanhla Nene in favour of little-known backbencher David van Rooyen, who was himself sacked just four days later after the rand collapsed.
"When the name of Van Rooyen was mentioned, we thought there would be an impact – he is young," African National Congress (ANC) deputy secretary general Jessie Duarte told reporters.
"But what we did not anticipate is the enormity of that impact….Action has been taken to rectify what we believe really caused… a bloodbath in the economy."
Van Rooyen's appointment on Wednesday triggered the rand to plummet to record levels against the dollar and fuelled predictions that the country's bonds would be cut to junk status.
As investors fled South African markets, the ANC held emergency meetings with bank chiefs that resulted in Van Rooyen being dumped late on Sunday.
He was replaced by the experienced Pravin Gordhan, who previously served as finance minister from 2009 to 2014.
Jeff Radebe, ANC head of policy, said meetings had been held over the weekend with "major CEOs in South Africa including Colin Coleman from Goldman Sacks and many other banks."
The ANC – which led the struggle against apartheid and has been in power since Nelson Mandela was elected in 1994 – said it had had no discussions about forcing Zuma to stand down over the debacle.
Van Rooyen's brief appointment caused outrage as he was seen as a weak placeman who could allow Zuma loyalists to exploit state-owned companies for financial gain.
Gordhan on Monday issued a strict warning against anyone trying to treat state companies as a "personal toy".