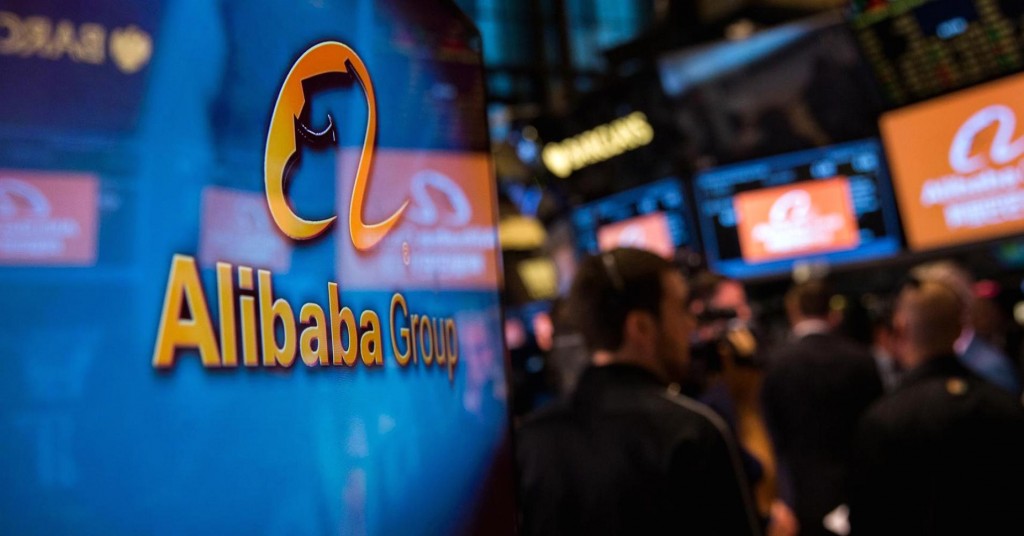 MUMBAI | NEW DELHI: Chinese ecommerce giant Alibaba has approached Tata Sons for a possible partnership as it looks to set up shop in India later this year in a development that looks set to shake up the country's rapidly growing online retail market.
Alibaba Group president Michael Evans and global managing director K Guru Gowrappan met Tata Group's Chairman Cyrus Mistry recently to discuss a partnership possibility.
"It will take two quarters for Alibaba to finalise a joint venture partner. It may or may not go with the Tata Group in the end but they are definitely talking," said a person with knowledge of the meeting. "They would have discussed initial deal contours beyond online retail."
The discussion would have also covered areas such as logistics, offline stores and omni-channel to support Alibaba's core ecommerce business, the person said. Alibaba could have approached others, including another ecommerce company. "India is set for a big consolidation in ecommerce," said the person. An Alibaba spokesperson said it does not comment on speculation as a matter of policy.
A Tata Sons spokesperson said, "Several entities have appreciated our model and have expressed interest in it at different points of time. We do not wish to comment any further." Evans had said in Delhi on Friday that the company plans to enter India's ecommerce segment this year. "We have been exploring very carefully the ecommerce opportunity in this country, which we think is very exciting against the backdrop of Digital India," Evans told reporters after meeting Communications and IT Minister Ravi Shankar Prasad.
FDI is still not allowed in the ecommerce sector but there are no restrictions on foreign funds in online marketplaces—the model adopted by the big three of Amazon, Flipkart and Snapdeal— that connect sellers with buyers. Morgan Stanley estimates the total Indian internet market size will grow to $159 billion by 2020 to emerge as the fastest-growing ecommerce market globally, from $16 billion now.
To put things in perspective, Alibaba sold goods worth $377 billion in 2015, compared with around $16 billion by all of India's ecommerce companies put together, according to Morgan Stanley.
Tata Group, a salt-to-steel conglomerate with combined sales of $108.78 billion, has been a launch pad for several marquee consumer brands in the country. Retail arm Trent has two major partnerships— with the world's largest apparel firm Inditex to sell its Zara brand and an equal joint venture with UK's Tesco, the world's second largest retailer. The biggest coffee chain Starbucks has entered India through an alliance with Tata Global Beverages.
"Tatas are the best match for Alibaba given the scale and capabilities both these players possess," said the person cited above. "Alibaba is keen to create a strong back-end network before launching its online portal." Unlike Amazon, which relies on third-party service providers for most of its logistics, Alibaba owns a consortium of companies connecting a network of logistics providers, warehouses and distribution centres to create a platform that serves smaller towns and the hinterland well.
In China, its arm Cainiao works with 15 strategic partners, collectively operating 1,800 distribution centres, 1 million delivery stations and 25,000 pickup spots.
THE TATA EDGE: Experts feel Tatas could give Alibaba an immediate boost in terms of infrastructure capability as well as understanding of the consumer market.
"Tatas are viewed as a fairly good partner across sectors and bring with them a strong retail infrastructure created over the years and awell-structured, transparent management," said Devangshu Dutta, chief executive officer at retail consultancy Third Eyesight.
The Tatas also have a history of cordial relations even with those they have split up, experts said. In India, electronics and fashion are the dominant categories as in China and the US. Online penetration in these two categories is set to increase from 3-5% in 2014 to 25-30% in 2020, resulting in an online market of $88 billion, according to Morgan Stanley. Within retail, Tatas gets a bulk of its revenue from watch brand Titan and jewellery company Tanishq. It also runs the Westside department stores and electronics chain Croma.
An ecommerce venture is also in the offing. "Tata Unistore will shortly be launching a unique omni-channel in e-retail. This is entirely a Tata venture with over 200 international and domestic brands and, at launch, presence of over 200 omnienabled stores all India along with the app and web presence," added the Tata Sons spokesperson. In India, Alibaba is a fringe player in its core business-to-business online trade but it has an indirect presence in Indian ecommerce through its investments.
Alibaba and its financial-services affiliate Zhejiang Ant Small & Micro Financial Services Group last year invested over $500 million for a 40% stake in One97 Communications, which runs Paytm, a wallet and ecommerce company. Snapdeal raised $500 million from a clutch of investors including Alibaba last year. Snapdeal and Paytm also have Tata Sons chairman emeritus Ratan Tata as an investor.
"With Alibaba's stake in Snapdeal and Paytm, it can leverage both these companies into some sort of consolidation with Tata at a later stage that will give them a real clout in the Indian consumer market," said the person cited above. Some experts feel that Alibaba will have to increase its stake in the Indian companies to dictate any sort of merger strategy though.
"Alibaba needs to bring its stake to a level when it can control the consolidation process seamlessly in these three businesses. It may not happen in the short term but there will be a serious consideration for such a move after few years," said Ruchi Sally, director at retail consultancy firm Elargir.
While global rival Amazon and the country's largest player Flipkart controls a majority of the Indian online market, there is still scope for Alibaba. Total online shoppers in India as a proportion of internet users stood at 12% in 2015.
Analysts expect online shopper penetration to reach 20% by 2017, which could be a turning point for ecommerce in India. Alibaba's active buyers as a percentage of total internet users in China has doubled from 28% to 54% in the past few years, cementing its dominance. In comparision, that of Flipkart is 12% in India, added the Morgan Stanley report.