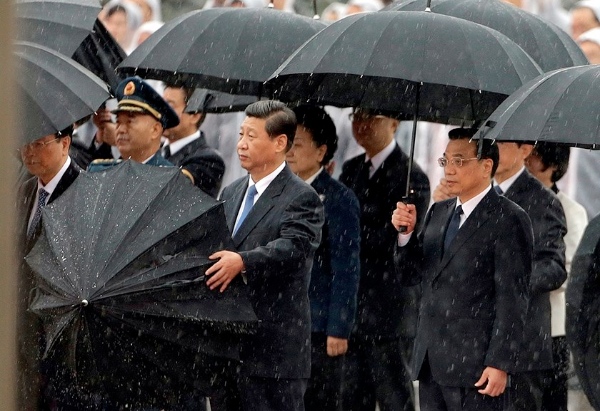 China on Wednesday announced its quarterly gross domestic product will be calculated using a new methodology, in line with that of major developed countries. Earlier this year, neighbouring India also revised the method for calculating GDP that has confused economists.
China will announce third-quarter GDP data, due out on October 19, based on the new methodology.
The move should give investors and policy makers a more accurate picture of the economy as Beijing tries to pivot from investment-led growth in industry and infrastructure toward services and consumption.
China' National Bureau of Statistics on Wednesday said China is calculating GDP based on economic activity of each quarter to make the data "more accurate in measuring the seasonal economic activity and more sensitive in capturing information on short-term fluctuations".
Previously, China's quarterly GDP data, in terms of value and growth rates, was derived from cumulated figures rather than economic activity of that particular quarter, the NBS said.
China and India are not the only countries trying to get a boost out of revamping the methodology. Nigeria last year was declared the biggest African economy after it bumped up its 2013 GDP estimate by a whopping 89 per cent
China's GDP expanded 7 per cent in April-June from a year earlier.
Questions were also raised this year about India's new method of calculating GDP. India's revisions this year made it the world's fastest growing major economy as China slows.
China today accounts for 10 per cent of world imports, 11.5 per cent of global GDP and 38 per cent of Asia Pacific GDP.