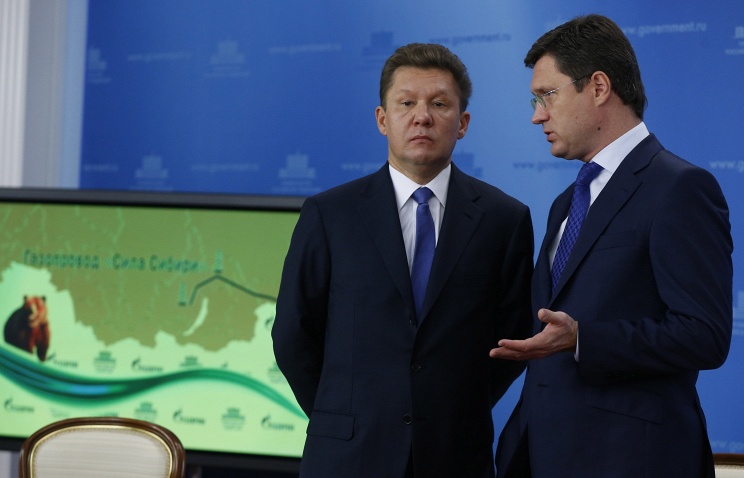 Ukraine will spend $500 million borrowed from the European Union to buy only Russian gas, CEO of Russia's gas giant Gazprom, Alexey Miller, said on Friday after a Russia-European Commission meeting in Vienna.
"Yes, the draft protocol provides for that. It envisages that the $500 million will go to buy gas only from Russia's Gazprom. It is clearly said," he said.
Russia to grant Ukraine gas price discount for autumn-winter season.
Russian Energy Minister Alexander Novak said after consultations that Russia will grant Ukraine a gas price discount for the fourth quarter of 2015 and the first quarter of 2016.
"On our part, like in the previous periods, we are ready to give a gas price discount for the fourth quarter and the first quarter of 2016, i.e. for the autumn-winter season, to ensure pricing at the level of adjacent countries, such as Poland," the Russian energy minister said.
As for the next trilateral meeting on gas, Alexey Miller said it may take place already next week.
"We have planned that the next trilateral meeting may take already the next week. If Ukraine began to buy Russian gas and inject it to its underground storage facilities in the third decade of September, that would be very good," Miller said.