The slowdown in the global economy has created a perception that Africa's growth for the past 15 years has mainly been driven by its long commodities super cycle.
Although there is no doubt that commodities played a pivotal role in the continent's growth, there are other important factors that have also been key in sustaining Africa's growth and making the continent a popular destination for foreign investment. These factors include fundamental economic reforms, constantly improving governance, more robust macroeconomic policy frameworks and a better understanding of the requirements for savings and business investments.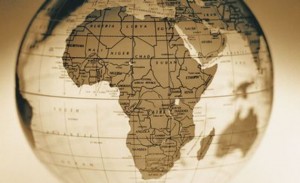 As a result, while the continent's unprecedented growth over the past decade is slowing down, it is nonetheless expected to remain solid and sustained over the medium term.
From an economic point of view, African economies on average are on track to achieve 3.8% GDP growth this year, albeit with large variations. Countries in East Africa, for example, are growing at around 6%, and several other countries across the continent are also doing well. Of course, countries dependent on natural resources, such as Angola, Zambia, and Nigeria, have been hit by the sharp drop in commodity prices and their growth has slowed down markedly.
Financial sector leaders and policymakers from across Africa and global market participants active on the continent recently met during the Institute of International Finance's (IIF) Fourth Annual Africa Financial Summit, hosted by FNB in Johannesburg, to examine the continent's economic progress and explore options for policymakers and opportunities for investors in this dynamic region of the world.
The results of the discussions at the Summit converged on a few broad themes and policy guidelines, although it was not the intent of the Summit to issue recommendation. Experts recognized the headwinds buffeting African economies, such as the slump in commodity prices, tightening liquidity in global financial markets, volatility in exchange rates and decreased appetite for emerging markets assets. Therefore:
· Africa must look for new growth opportunities, such as in manufacturing and in financial services, in order to achieve sustainable growth
· Technology has a huge role to play in the growth of financial services in Africa, as witnessed in deepening financial inclusion on the back of mobile telecommunications networks
· Africa must continue to give highest priority to investment in infrastructure and power
· Overcoming challenges for mobilizing domestic as well as external financial resources for investment in Africa should also be a key priority
Notwithstanding the challenges, many of the experts assembled at the Summit were confident that Africa's growth story will continue regardless of the global headwinds.
It was noted that the continent has already begun to tackle the challenges facing investors and policymakers. Power and infrastructure are receiving heightened attention, efforts are being made to promote entrepreneurship and business development (i.e. Nigeria, Ethiopia, Rwanda, Tanzania), and there is a serious focus on regional cooperation and integration and, most importantly, the role of technology in the growth of bank and non-bank financial services in Africa; for example, innovations in banking through initiatives like MPESA in Kenya and M-Pawa in Tanzania.
Moreover, there is a massive growth opportunity in Africa in the growing middle class where we are already seeing an increase in consumerism and key trade corridors. Going forward, growth will be less focused on the primary sector and commodities, with FDI investment most likely focused on the business services and manufacturing sectors.
Therefore, the continent should continue to invest more in closing its infrastructure gap, education, technology and innovation.
The economic slowdown in China, coupled with wage issues and labour unrest, presents Africa with a great opportunity to invest in the development of its own manufacturing base, which would be less vulnerable to global economic challenges compared to commodities.
On a positive note, South Africa is not only recognised as the leading FDI destination on the continent, but is still viewed as the gateway to the rest of Africa. The continent as a whole can learn a lot from its modern and sound macroeconomic, fiscal and monetary policies.
Africa is no longer an exotic investment, but has become more mainstream and dynamic. It is often incorrectly classified as a homogeneous continent, while in fact it is more a heterogeneous grouping of countries with different investment opportunities and prospects.
Like every continent, Africa has its own challenges, but we should not get lost in the negative stories and overlook the vast opportunities that exist.