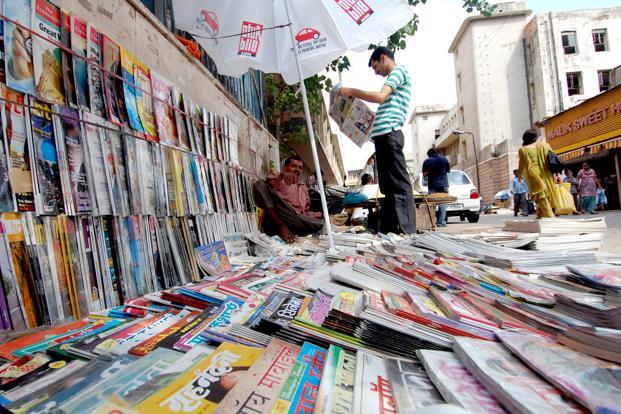 New Delhi: Ad spending in India will grow 13% to touch Rs.48,797 crore in 2016 on account of improving business and consumer sentiments, said ZenithOptimedia, a leading media buying agency which is part of the Publicis Groupe.
The estimates are part of the agency's global ad expenditure forecasts.
In India, ad spending will be fuelled by television, which is estimated to grow at 15%, up from 10% in 2015, and print, which is expected to grow at 10%, down from 12% in 2015. Ad spending on digital media will continue to grow the fastest—above 20%—while all other media are expected to grow at 5-10%, similar to 2015 rates.
The agency said global ad expenditure will grow 4.7% in 2016 to reach $579 billion by the end of the year. At the beginning of 2015, it had forecast the Indian ad market to grow at 12%. It is now expected to close the year with around 12% growth.
In 2016, television ad spending is estimated to clock Rs.18,946 crore, print Rs.20,660 crore and digital Rs.4,583 crore. The big story of the year will be the return of television, and to some extent, print media, which are expected to grow at a stronger pace due to e-commerce ads.
About Rs.2,000-4,000 crore has been spent by 56 e-commerce brands on television this year, estimates from television channels, e-commerce advertisers and media buyers show.
"As more and more start-ups and e-commerce firms are coming around, that's going to fuel more television and print ad spending. Digital advertising growth will continue to be linked to bandwidth and infrastructure," said Mallikarjun Das, chief executive at Starcom MediaVest, a media buying agency.
Globally too, television is the dominant advertising medium, with a 38% share of total ad spend in 2015, stated the report. In 2018, however, ZenithOptimedia expects the Internet to overtake television to become the largest single advertising medium globally.
The report places India in the group of fast-track Asian markets along with China, Indonesia, Malaysia, Pakistan, the Philippines, Taiwan, Thailand and Vietnam. It says these economies are growing rapidly as they adopt western technology and practices, while benefiting from funds from investors hoping to tap into this growth.
Much like 2015, expect heavy ad spending by shopping portals such as Flipkart and Amazon, telecom operators like Bharti Airtel and Vodafone and mobile phone manufacturers like Micromax and Xiaomi, among others in 2016.
Traditional advertisers such as consumer goods companies and automobile makers would be the next set of big spenders in advertising next year.