While progress has been made in South Africa over the last year, there was more hard work in 2016 as challenges still remained, President Jacob Zuma said in his year-end address.
In his statement released on Thursday, the president highlighted some of the positives achieved during 2015, which included access to funding for poor students, the expansion of social grants, free medical healthcare for the elderly at government health facilities as well as South Africa's participation in the international community.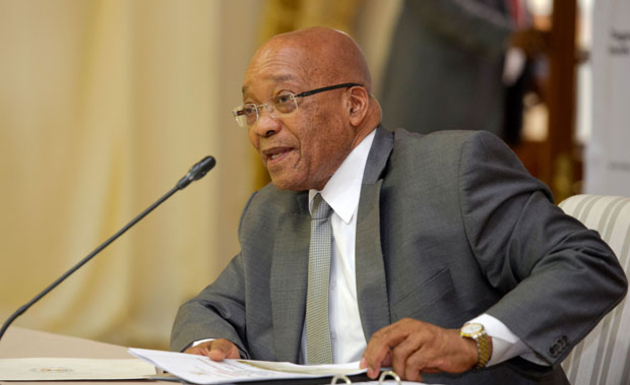 "However, more hard work awaits us all in 2016 as challenges still remain," the president said.
"Our goal is to build a South Africa where economic opportunities increase for all and not just a few, and where inequality, poverty and unemployment become a thing of the past."
President Zuma emphasised that economic transformation would be a key focus in 2016 and that the Nine Point Plan he unveiled in the 2015 State of the Nation address would also be a key focus for the economy.
"In this regard, the pursuit of economic transformation will continue.
"We have to work further in 2016 to achieve broader and more meaningful black economic empowerment and participation in the economy. This will ensure long-term economic development as well as unity, healing and reconciliation in our country.
"In the short-term, for many of our people, including our unemployed graduates and all young people, success in 2016 will mean finding jobs.
"We will continue to focus on the areas we had mentioned in the 2015 State of the Nation Address, in what we called the Nine Point Plan to ignite economic growth and create jobs.
"We will need labour and business to work with government closely, as we create the enabling environment for inclusive growth and job creation.
"We will further explore opportunities in agriculture, mining, small business development, energy, growing the country's ocean economy, transport, water and sanitation and telecommunications."
The president added that the government would work to improve the functioning of state-owned entities as well to stabilise the local labour market. The pursuit of a national minimum wage would feature heavily in this.
President Zuma also reminded South Africans to go out and vote in the coming local government elections.
"Importantly, we should remember that we all share the responsibility of building our country.
"There is a lot that is good and great about South Africa and its people.
"Let us highlight our achievements more in 2016, and then work together to fix what still needs attention.
"I wish all citizens a happy and successful New Year!" President Zuma said.