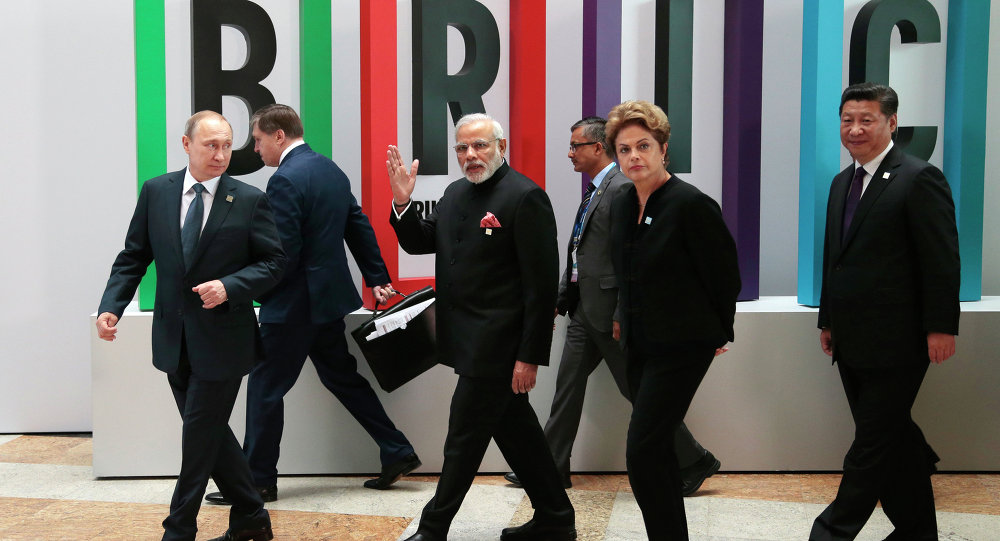 In an exclusive interview with Sputnik Brazil, eminent Brazilian political expert Diego Pautasso, said that the West is interested in weakening the BRICS countries.
The remarks came in response to an article by journalist Chris Blackhurst, published by the British newspaper The Independent.
According to Pautasso, the article's goal is to ideologically delegitimize BRICS' initiatives and make fun of  those who have their own interests in this group and who understand the importance and ambitions of the bloc.
"The major initiatives of the multilateral organization include the New Development Bank and the Currency Reserve Pool, which rebuild the global financial structure in the medium and long-term prospect", Pautasso said.
He slammed the article's biased approach to covering BRICS' activity, saying that Blackhurst's think-tank piece is based on the glass half-full-or-half-empty mantra.
"When evaluating the economic initiatives made by Russia, China, Brazil, South Africa and India within the organization, the author jumps to ideological conclusions", Pautasso added.
In particular, he blamed Blackhurst for not mentioning the fact that in the past ten years, BRICS countries have proven to be the fastest growing economies in the world.
He pointed out that it will be the old powers capitalizing on the weakening of BRICS first and foremost. These powers can be, in a sense,  considered decadent nations in comparison with developing countries.
BRICS was originally known as the BRIC group before the inclusion of South Africa in 2010. The group's first formal summit was held in the Russian city of Yekaterinburg in June 2009.