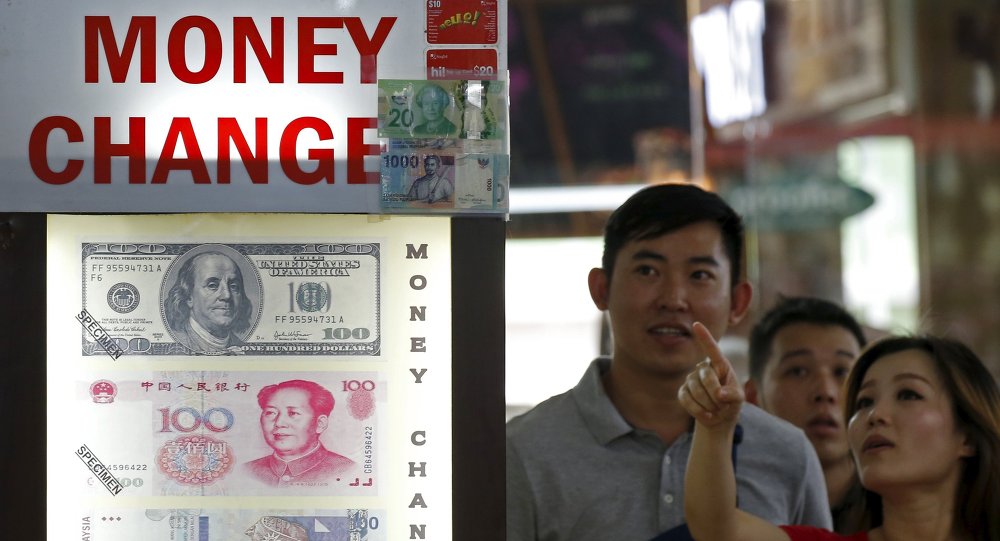 While Washington seems obsessed with trying to make Chinese President Xi Jinping lose face, China and Britain are moving to develop a prominent role in the emergence of the Chinese currency, the Renminbi (RMB), as a major global reserve currency.
This shows that Beijing is taking firm steps to up the status of its national currency, which could pave the way for an exit of China and other countries from the dollar and from holding US Treasury debt, economist and political analyst William Engdahl wrote in his article for New Eastern Outlook.
In late-October, Xi made a visit to London to meet Prime Minister David Cameron. After his talks with Cameron, the Chinese President announced that the two countries will build a comprehensive partnership in the 21st century.
The idea was to tie firmly the financial institutions of the City of London to China in a bid to make the Renminbi one of the world's major trade and reserve currencies.
It is now clear that Beijing will have little interest in supporting the debt-bloated dollar system in coming year, the author underscored.
The Chinese long-term financial strategy calls for becoming fully independent of the US dollar as a reserve currency.
A major step making China but also Russia and other nations less vulnerable to the US Treasury's policy came in October when Beijing launched its own interbank clearing system, a strong alternative to the SWIFT system.
The CIPS or China International Payments System would make transactions more fluid and rapid. It may replace existing clearing houses that process yuan payments and rival Visa and MasterCard, according to the article.
"CIPS will be a major support for the internationalization of the RMB and actually more significant in many respects for China's international financial security against US financial attacks, than China's effort to win acceptance by the International Monetary Fund as one of the Special Drawing Rights (SDR) currencies used in the IMF currency basket alongside the dollar, yen, pound and euro today," Engdahl wrote.
The new system will also facilitate financial coordination between China and its BRICS partners, especially Russia, he added.
Engdahl also noted that the Chinese government has postponed financial market liberalization reform until 2020. The initial reform would allow for the free-flow of capital in and out of China.
"In retrospect Chinese leaders might realize that their experience with a US-style stock market bubble and crash force-focused attention on the far more economically important moves to construct the One Belt, One Road rail and ocean infrastructure network across Eurasia," he pointed out.
According to the analyst, the world does not need a new version of the Wall Street model with a Chinese flavor. Instead, the world needs large-scale infrastructure projects. "Fortunately, the One Belt, One Road project of Xi Jinping had already been designated a national strategic priority," Engdahl wrote.