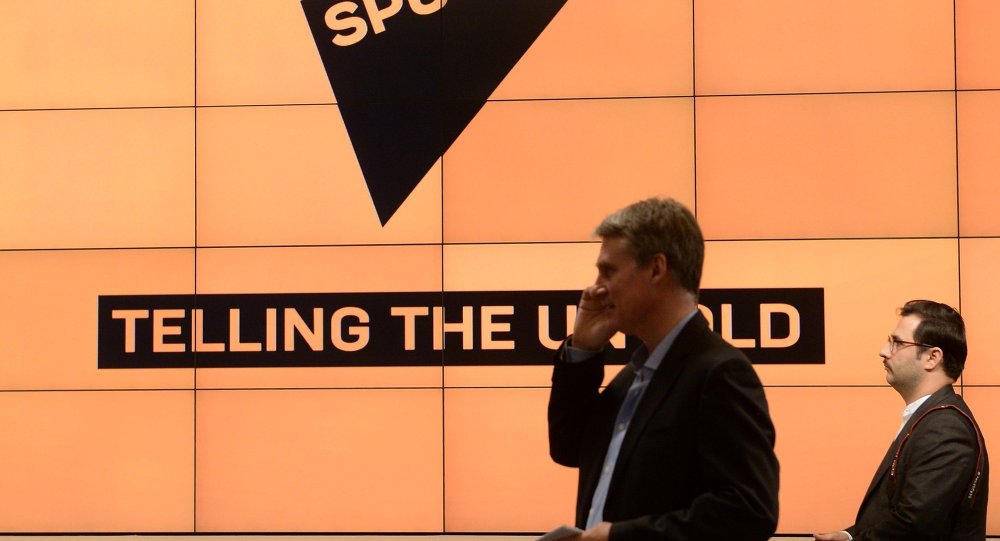 Young BRICS journalists will have a look at the Sputnik multimedia news service and radio station during the three-day BRICS School of Young Journalists event.
About 20 participants in this event will attend workshops and discuss various current issues with leading Sputnik experts. The discussion will include ways to streamline media cooperation, the influence of national multicultural and multi-denomination specifics on journalism, how to prepare interesting radio content, how to write for social networks and much more. They will also visit the Sputnik radio station.
Pranav Goswami, Rajya Sabha TV, Producer/Sr. Correspondent:
"I think its indeed an hounor for me to be participating in BRICS school of young journalist intensive course.. this is going to be an unique oppurtunity for me to learn alot..I hope we all participants will interact with each other and will hugely get benefited…"
Lokendra Singh, TV Today Network Producer (Aaj Tak), Producer:
"Whatever I learnt from this programme I'll utilize it in my career, make new journalist friend and learn some effective news tool from this trip which can contribute to build more mutual and  concrete relations between BRICS countries".
Theto Mahlakoana, Independent Media, Senior Labour Journalist:
"The world is moving at a fast pace and naturally the media industry is moving along with it, how do we protect the authenticity of the stories we tell while aiming to reach a diverse and broad audience or readership?
I am also hoping to learn more about media relations among the BRICS countries provided how different each is, especially around the governing of the free press".
The BRICS School of Young Journalists is part of the New Generation project, implemented by the Federal Agency for the Commonwealth of Independent States, Compatriots Living Abroad and International Humanitarian Cooperation (Rossotrudnichestvo) and its partners. It aims to acquaint young foreign politicians, public activists, academics and business persons with Russia.