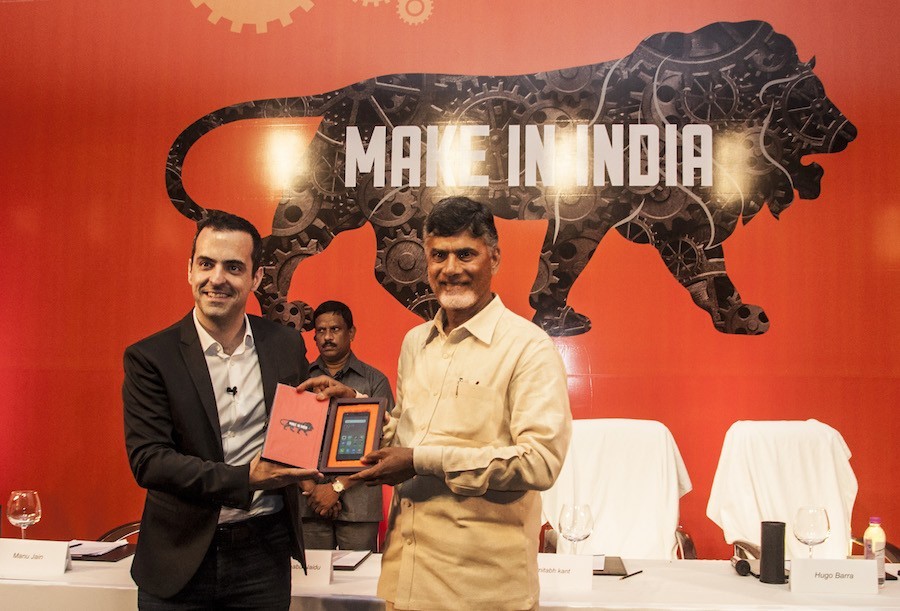 Chinese smartphone maker Xiaomi Corp. said its sales in India have been growing at a quarterly average of 45% and disputed data from a research firm pointing to its first decline in phone shipments into the country since debuting in June.
Xiaomi sold 1 million phones in India in the July-September quarter and the strong demand for its Redmi 2 Prime phones—assembled at a plant run by Foxconn in Andhra Pradesh—added to sales, said Xiaomi India head Manu Jain. Jain declined to give details of the number of phones shipped to India last quarter.
Xiaomi's comments come barely two days after India-based research firm Counterpoint Research published a post in its blog on the growth of smartphone shipments to India, in which analyst Tarun Pathak said the Chinese company's shipments fell almost 46%.
"We don't know what their source is. But we believe they have grossly underestimated any kind of numbers," Jain said. According to Counterpoint, Xiaomi's share of the total number of smartphones shipped to India was just 2%. In comparison, South Korea's Samsung retained its leadership with a 23% market share, followed by Micromax with roughly 18% and Intex with 12%.
Counterpoint said its data is based on surveys of suppliers and sales networks.
Pathak cited fierce competition from another Chinese vendor, Lenovo Group, and home-grown Micromax Informatics Ltd's YU brand of phones for the reported decline. Competition was stiff in the less-than-$100 price category, which is where most phones are sold in India, he wrote in the blog.
Xiaomi brought 600,000 phones into India in the third quarter, while Lenovo and its Motorola Mobility unit together brought in roughly 2 million, said Neil Shah, co-founder and director of Counterpoint. Micromax brought in 800,000 YU phones, said Shah.
According to Shah, Xiaomi does well only when it launches new products. The firm hasn't been able to consistently expand its market share in India as in China, where it saw a meteoric rise thanks to a unique business model and sales strategy, he said. "But now there are multiple Android brands competing with similar hardware, similar e-commerce models and even more aggressive price points with nothing else to differentiate."
For Xiaomi, the second most valuable start-up in the world after Uber Technologies Inc., the focus on India, among other new regions such as Brazil and Indonesia, comes in the backdrop of slowing sales in its home market.
In contrast, the potential is huge in India, where there are roughly 150 million smartphone users. Most of the country's 900-million-plus mobile phone users still use feature phones.
Still, Xiaomi faces the same challenge in India as it does in China, where its unique sales model—it cuts out distribution partners by selling only online and limits marketing costs by reaching out to customers on social media—is being copied.
It has tied up with top e-commerce firms such as Flipkart, Snapdeal and Amazon India to sell its phones online, including holding flash sales for its new models. It also sells phones through its own website.