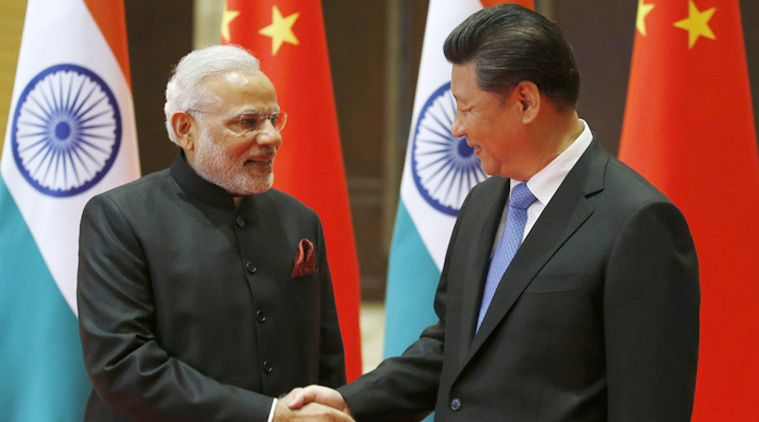 "If you wanna know what China's gonna do, best pay attention to the 13.5." This animated film, introducing China's 13th five-year plan, has captured the popular mood around the world. It got over five million hits in just five hours after being uploaded on the internet, attracting young people everywhere, and was widely covered by the media, including The New York Times, Financial Times and The Daily Telegraph. Its popularity shows that China's development plan is closely watched by the world, as the link between the two gets closer. The fifth plenary session of the 18th Communist Party of China (CPC) Central Committee has just concluded. What tone has it set for China's 13th five-year plan? I would like to point out three key words.
Development: This word can be found 95 times in the 6,000-word communiqué of the session. After 30 years of rapid growth, China's economy has already joined the $10 trillion club. It's unrealistic to maintain high-speed growth for an economy of such a size. However, as the world's largest developing country, China still has 70 million of its population in poverty and needs to create 10 million new jobs every year.
Thus its growth rate cannot be too low. In tune with its capability and needs, China is adapting to the "New Normal", and sets the target for economic growth at medium-to-high speed, which is 6-7 per cent — indeed an ambitious goal for the world's second-largest economy. To achieve this goal, China will promote innovation, greater coordination, green growth, open development and a sharing economy, boost domestic consumption and speed up urbanisation. Besides, in response to its ageing population, China will abandon its decades-long one-child policy and allow all couples to have two children. By 2050, the labour force in China will increase by about 30 million, and the rate of the ageing will decrease 1.5 per cent.
Innovation: China's rapid development of the last 30 years mainly relies on reform and innovation, which remain the main drivers for the future. In the next five years, China will adopt vigorous measures to promote mass entrepreneurship and innovation and the "Internet Plus" plan to encourage new technologies, businesses and industries. Innovation is the cradle of newly emerged companies and products in China. China's UC Browser, launched in India in 2010, currently occupies the biggest share (40 per cent) of the Indian mobile phone browser market. Many Indians are using WeChat to keep in touch with their friends, in both India and China.
Recently, Chinese Premier Li Keqiang repeatedly mentioned new-energy vehicles, and even experienced one when he visited the JAC Group. According to a UNEP report, China invested over $83 billion in renewable energy in 2014, ranking number one in the world. The share of renewable energy in China will reach 15 per cent by 2020, and 20 per cent by 2030. China produces two-thirds of the world's solar panels, tops the global solar power growth list, and is among the biggest solar power producers. The development of new-energy industries not only makes the Chinese economy stronger but also greener.
Openness: China and the world are closely linked — the two grow in tandem with each other. China is the biggest trading country in the world. Last year, the trade volume between China and Germany was over $200bn and that between China and the US amounted to $555bn. From 2011 to 2014, China attracted paid-in FDI of about $500bn. And its overseas investment reached $116bn in 2014, almost doubling the 2011 figure.
In the 13th five-year plan, more external resources will be invited to China and, at the same time, the "Going Out" strategy will be enhanced. China's investment overseas is likely to grow at an annual rate of 15 per cent and reach $1.5tn cumulatively.
China-India relations have enjoyed fast growth over the years. President Xi Jinping and Prime Minister Narendra Modi have met five times within a year, and the top three leaders of China have visited India in the last three years. Trade and industrial cooperation are both the highlight and the ballast of bilateral relations.
Business giants like the Wanda Group have settled in India, and the SANY Group plans to invest $3bn in India in the next five years. Modi has met quite a few Chinese business leaders during their visits to India. Chinese hi-tech companies are showing an increasing interest in the Indian market.
After Huawei, Xiaomi, and a number of Chinese smartphone producers, LeTV will launch its new smartphone in India early next year. With deepening engagement, China and India will have a bigger platform to cooperate. The upcoming 13th five-year plan is not only about China's reform and innovation but also about the close integration and shared development of China and the world. China welcomes all countries to board its fast train of development, in pursuit of the shared dream of win-win cooperation.
(By Le Yucheng. The writer is the ambassador of the People's Republic of China to India.)