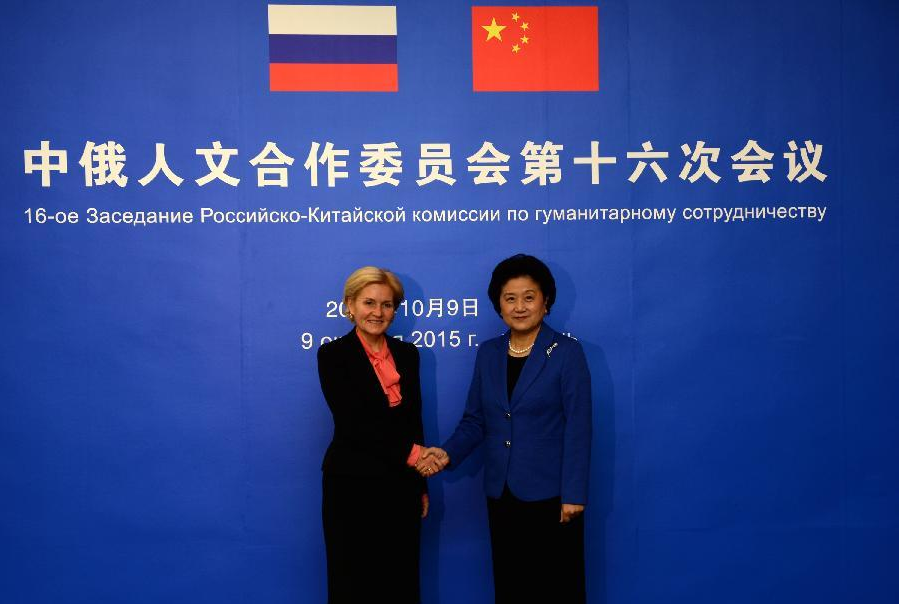 China's Vice Premier of the State Council Liu Yandong on Friday in Xi'an, the capital of Shaanxi province met with Deputy Prime Minister of the Russian Federation, co-Chairman of the Commission Olga Golodets. They also jointly held the 16-th meeting of the Humanitarian Commission.
Liu Yandong recalled that during this year the leaders of the two countries held three meetings, the results of those meetings determined the directions and main aspects of the development of Sino-Russian relations at a new stage. Both sides also held a joint event dedicated to the common victory in the WWII and the preservation of international justice, which caused a positive response in the international community.
Liu Yandong noted that due to the mitigation of the visa regime in 2015, tourist flow raised by 28 percents, compared to the same period last year. In 2014, Russia was visited by 2 million tourists from China. It helps to boost trade and economic cooperation between the two countries.
Liu Yandong noted that the humanitarian cooperation is an important component of bilateral relations. China and Russia should coordinate efforts in preparing cultural years of China and Russia in 2016-2017, gradually promote exchange educational programs up to 2020 and to strengthen cooperation in the field of teaching Chinese and Russian languages, winter sports, tourism, technical innovation and other fields. This will provide the humanitarian basis for the implementation of the new strategies for the development of the economic belt of the Silk Road and the Eurasian economic Union.
The sides should also strengthen cultural cooperation within the Shanghai Cooperation Organization, said Liu Yandong.