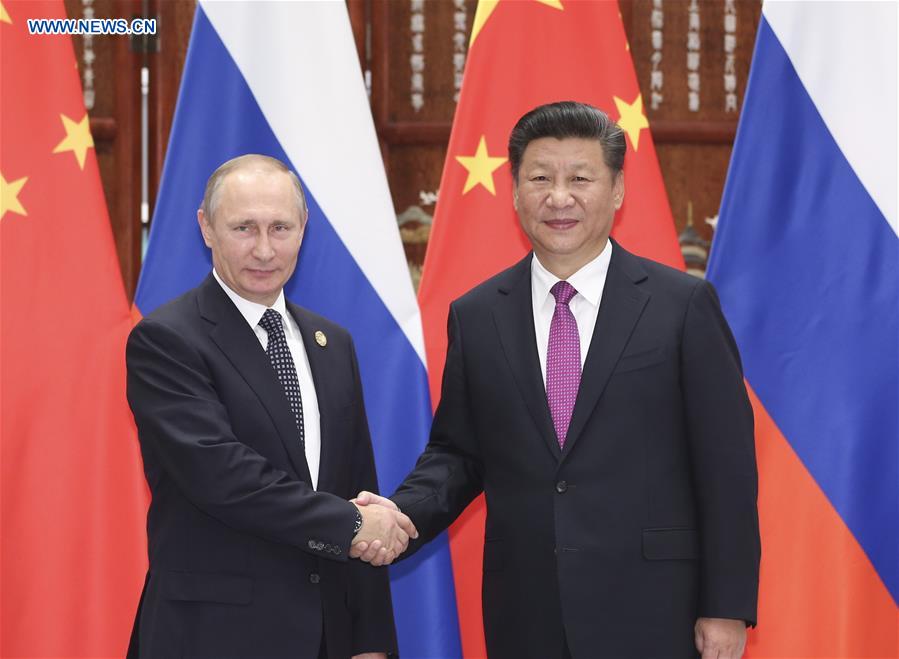 Chinese President Xi Jinping met with his Russian counterpart Vladimir Putin on Sunday, and called for firm support in each other's efforts to safeguard sovereignty, security and development interests.
Noting that the two countries should strengthen all-round strategic cooperation, Xi urged China and Russia to push forward the alignment of their development strategies, as well as dovetailing the Belt and Road Initiative with the Eurasian Economic Union.
Meeting ahead of the G20 summit in Hangzhou, Xi said the two countries should deepen pragmatic cooperation in infrastructure, energy, aviation, aerospace and advanced technology. He also called for stronger military and security cooperation.
Xi said the two countries should cooperate more closely on international and regional issues, as well as resolutely safeguard the principles of the UN Charter, the basic norms of international relations, and international equity and justice to promote peace, stability and prosperity.
With the support of all parties, including Russia, the summit will be a success, which Xi said was in the common interest of all parties and in line with the need for global economic development.
Putin said Russia should join hands with China to ensure that the political trust and friendship between the nations can provide a boost in economic cooperation.
The two countries should push for broader cooperation in trade, investment, finance, energy and technology, to benefit both countries, Putin said.