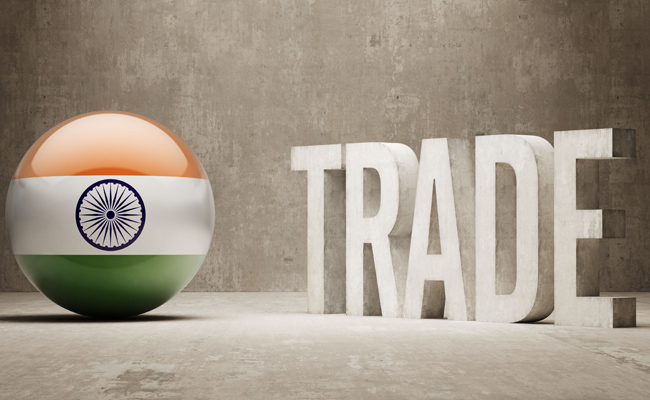 NEW DELHI: The government is working on finer points to ratify WTO's trade facilitation agreement (TFA), which is a "win-win" for all, a top Commerce Ministry official today said.
TFA seeks to simplify Customs procedures and rules, increase transparency and reduce transaction costs for traders.
Acknowledging that ratification will help boost India's exports as well, Commerce Secretary Rita Teaotia, in an interview to PTI, said the Ministry is working on steps to reduce complexities to facilitate global trade.
"We are certainly working on that. We will ratify (TFA). We are quite serious about trade facilitation activity. Given the kind of work done by the Directorate General of Foreign Trade (DGFT), by the Customs etc, we are very clear it's good for our exporters also," she said.
"So, we are certainly going to work on trade facilitation. It's a win-win for all."
Last year, India had opted out of the consensus at WTO on TFA implementation till its concerns on public stockholding for food security were addressed.
Once this was taken care of through a decision of WTO's General Council — the highest decision-making body of the organisation — India came on board to implement TFA.
The agreement contains provisions to expedite movement, release and clearance of goods, including those in transit. It also sets out measures for effective cooperation between Customs and other appropriate authorities on trade facilitation and compliance issues.
India's exports, which declined 1.2 per cent to $310.5 billion in 2014-15, contracted for the eighth straight month by 10.3 per cent in July to $23.13 billion.
On the next WTO ministerial meeting in Nairobi scheduled for December, the Commerce Secretary said India is drawing up its agenda, which will be discussed at the meet.
"From the Bali meeting, there was a package that was evolved and there was a discussion and clear mandate to go forward on the Doha agenda. Work plan has to be finalised," she added.
The Doha round of negotiations, launched in 2001, have been stalled since July 2008 due to differences between the rich and the developing nations, mainly over subsidies for farmers.
As per estimates, a successful conclusion of the Doha Round could significantly boost global trade.