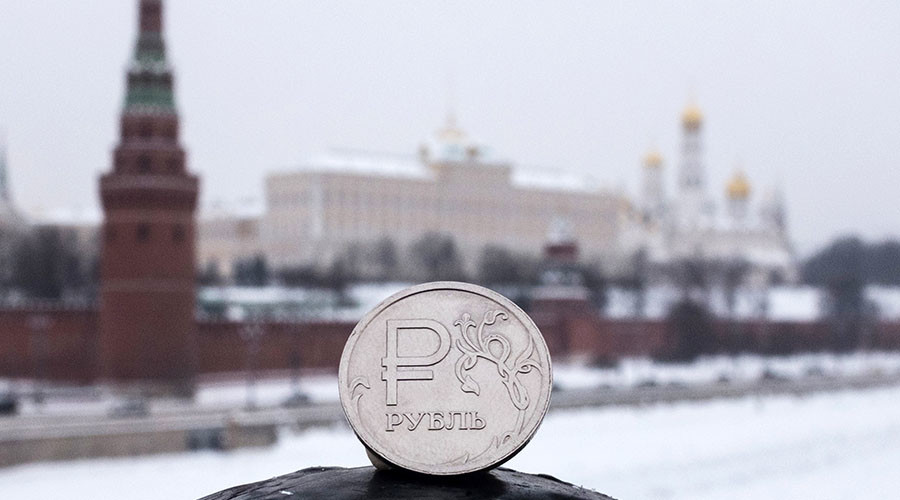 The Russian economy will see growth of 1.3 percent next year, with a 1.9 percent contraction in 2016, said the World Bank Wednesday. The bank downgraded its previous forecast due to weaker oil prices and international sanctions.
According to bank experts, the economic sanctions imposed on Russia isolate the country from global financial markets and foreign investment. The cost of local credit resources remained high as the pace of monetary easing by the Russia's Central Bank slowed.
A lack of affordable lending and plunging consumer demand caused investment to contract for a third year in row, according to the WB analysts.
"Despite regulatory forbearance and a massive recapitalization program, the financial sector remains vulnerable," the report says.
The economists point out the Russian economy is currently adjusting to an adverse external environment and ongoing sanctions, stressing the focus of adapting is shifting to fiscal and financial sector restructuring.
Previously, the World Bank had seen oil prices fluctuating about $49 per barrel in 2016 whereas the latest forecast it based on the price of $37 per barrel. Crude should rebound to around $50 in 2017, according to the report.
The baseline scenario assumes the sanctions against Moscow would be lifted as early as 2017 with commodity prices dominating the medium-term outlook.
In addition to the baseline scenario the report reveals pessimistic and optimistic outlines, assuming that the economic sanctions aren't lifted until 2018.
The most pessimistic projection has the economy contracting by 2.5 percent in 2016 before recovering to a quiet growth rate of 0.5 percent the next year. The optimistic outlook suggests 0.7 percent contraction this year followed by a stronger recovery with growth of 1.7 percent in 2017.