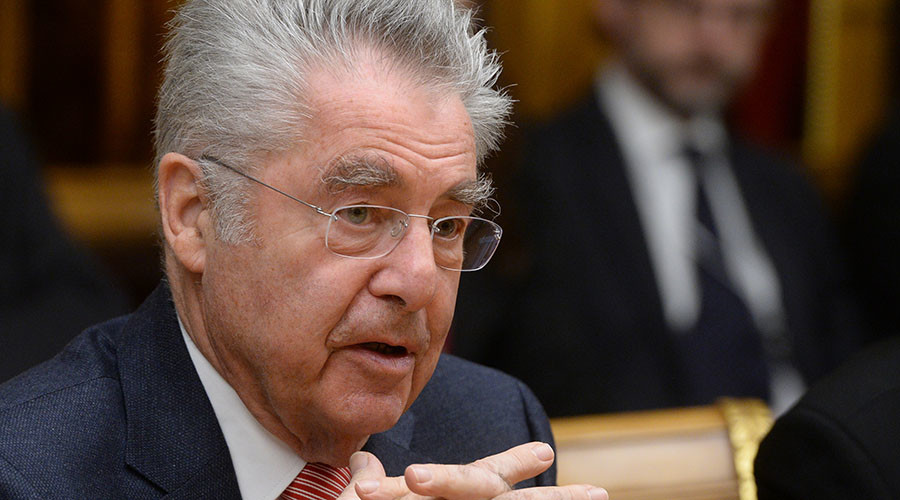 The Austrian President Heinz Fischer says the EU has to find a way to lift sanctions against Russia.
"I always say that sanctions are disadvantageous for both sides," Fischer said at Wednesday's meeting with Russia's State Duma Speaker Sergey Naryshkin. "It is important to find a way to lift them in the near future."
He also said Austria is actively participating in EU's discussions on the issue.
"Our position is that it's necessary to consider all the opportunities to develop cooperation between Russia and the EU," he added.
A few days ago Austrian business leader Christoph Leitl criticized anti-Russian sanctions, saying they had proved unsuccessful. Leitl said Russia with its raw materials and Europe with its expertise would complement each other perfectly.
At the moment, there's no unity among the European Union for automatically prolonging the economic sanctions against Russia which are due to expire on July 31.
The Italian and Hungarian foreign ministers said last month that things can't be taken for granted at this stage; the question of sanctions should be decided at the highest level and cannot be automatic. Meanwhile, the Baltic republics and Poland are demanding sanctions should continue as a response to what they describe as expansionist Russia.