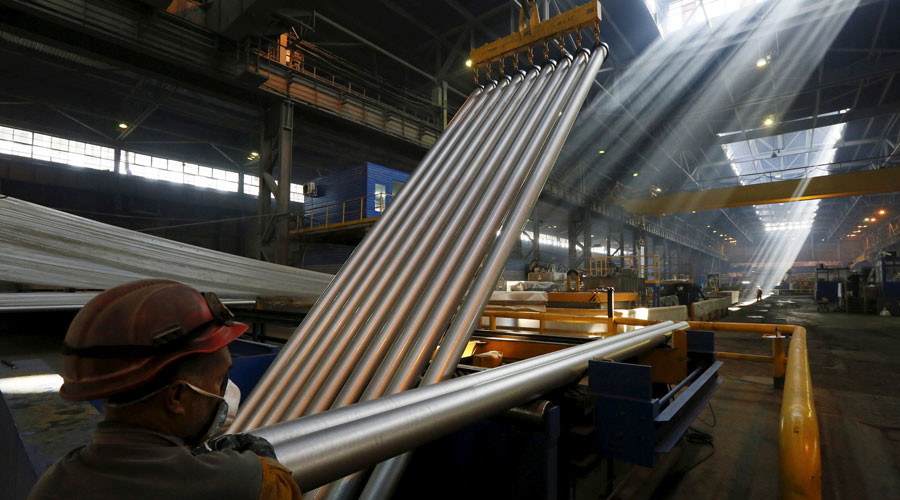 When oil prices were at record highs, many non-energy sectors of the Russian economy developed weakly, the Kremlin admitted in April. But the era of cheap crude and sanctions has forced the country to find other sources of revenue.
"New drivers for growth have already appeared in the economy – agriculture, chemicals, the food industry, domestic tourism. They haven't yet made up for a drop in non-tradable sectors, which was one-off and structural," Deputy Finance Minister Maxim Oreshkintold Bloomberg.
The analysis is backed by figures. Federal Statistics Data show the economy contracted 3.7 percent last year, although it's still far from 2009 when it declined 7.9 percent in the aftermath of the global financial crisis.
Farmers are one of the biggest contributors to easing the tightening budget. Their share of Russian GDP has grown to 4.4 percent, the highest figure since 2003. Such growth is linked to the weaker ruble and the Russian embargo on foreign produce.
According to Agriculture Minister Aleksandr Tkachev, Russia has become the world's biggest wheat exporter, outpacing the United States and Canada. The country plans to export up to 25 billion tons of wheat this year.
Output in pharmaceuticals soared 8.8 percent and in chemicals by 4.4 percent. The biggest winner was the IT industry with 28 percent growth.
On Tuesday, Finance Minister Anton Siluanov said Russia's economy has adapted to the world economic situation. Siluanov said the floating ruble exchange rate and government measures to support key sectors of the economy are the main reasons for the stabilization.
In the first quarter of 2016, Russian GDP fell 1.2 percent; it's lowest since contraction began in 2015. Russia's Economic Development Ministry has predicted GDP will contract 0.2 percent this year, if the oil price averages $40 per barrel on an annual basis.