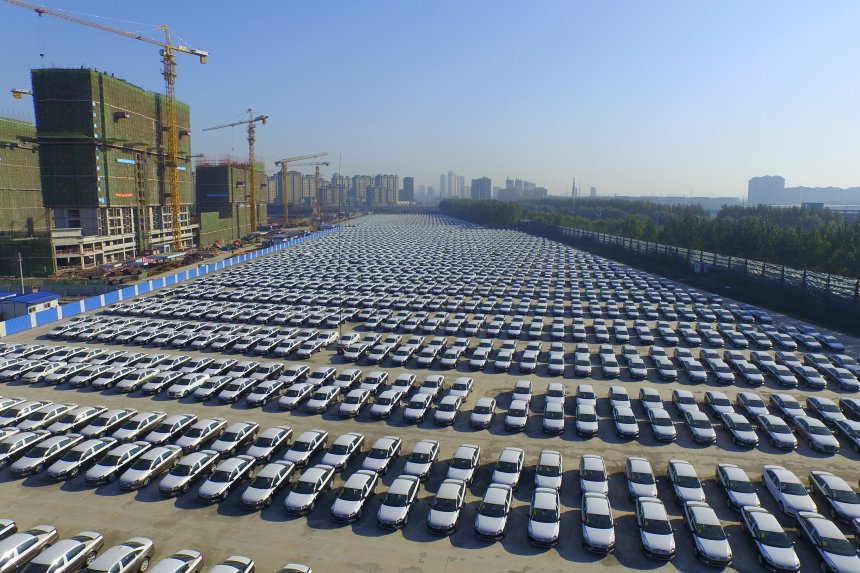 Volkswagen AG faces a civil lawsuit in China from an environmental group calling for financial penalties and an apology over the auto maker's global emissions scandal.
While the scale of Volkswagen's China problem is small—it has said only 1,950 cars there were included in a massive global recall spurred by the scandal—the suit is the first public legal challenge the German auto maker has faced in the country over the matter in its No. 1 market in terms of car sales.
China Biodiversity Conservation and Green Development Foundation, a nonprofit group, is seeking unspecified damages and an apology for Volkswagen's emissions scandal. Some 11 million diesel vehicles included software that allowed them to cheat on emissions tests. Volkswagen has recalled the vehicles and could face billions of euros in bills from fines, court costs and repair efforts.
Despite the small number of cars affected in China, "this behavior is very serious. It's intentionally malicious," said Ma Yong, deputy secretary-general at the Beijing-based environmental protection foundation. "Volkswagen must be responsible for its destruction of China's environment."
A Volkswagen China spokeswoman said the company is checking on the situation. A court in the northern port city of Tianjin, home to Volkswagen's imported-car division for China, accepted the lawsuit on Thursday. A representative from the court said the environmental group didn't specify how much money it is seeking in damages from Volkswagen.
Volkswagen apologized to Chinese consumers when it recalled the 1,950 cars sold in China. Mr. Ma said Volkswagen must also take measures to repair the damage to China's environment, though he added the impact of its emissions cheating on China's air quality isn't clear.
"It must make a public apology through China's national media, and a fine must be imposed," he said, adding that regulators could pick the fine's size.
Volkswagen sold 3.67 million cars in China last year, and in the first 11 months of this year it sold about 3.22 million vehicles. But it sells only a handful of diesel models there because local governments and consumers see them as cheap and polluting.
Vehicles are considered a major contributor to China's air pollution. Chinese officials say auto emissions account for about a quarter of the country's air-quality measure of PM2.5, or particulate matter measuring less than 2.5 micrometers in diameter that is considered particularly hazardous to human health.
China recently amended its environmental law to make it easier for nonprofits to sue on behalf of the public for environmental damages. Some 25 suits as of October had been filed under the law, which went into effect in January, green group Friends of Nature estimates. The law also stiffened penalties for those caught damaging the environment.
Still, environmentalists say enforcement is still lax. A documentary released earlier this year called "Under the Dome" described diesel emissions-cheating among Chinese truck makers. Chinese officials pulled the documentary from video sites after it went viral.