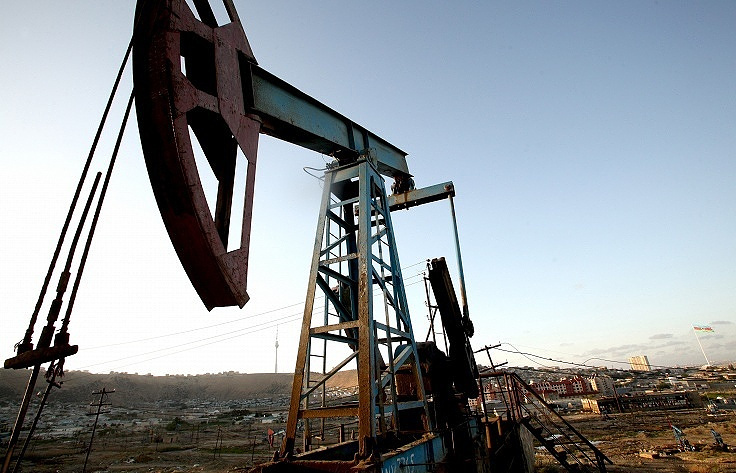 Venezuela might freeze oil production for more than 3 months, Venezuela's Oil Minister Eulogio Del Pino told journalists on Tuesday.
"Yes, we are discussing it … more than three months," he said, answering a question from TASS about whether Venezuela is thinking about joining freezing oil production and possible terms. "Today we have discussed this over breakfast. We are working on reaching a consensus. We still have plenty of time," he added.
Answering a question from TASS on whether Russia will participate in tomorrow's OPEC meeting, the Minister said, "No, it will not, because it is an informal meeting."
On September 5, Russia and Saudi Arabia agreed on measures – joint or in cooperation with other oil producers – with the aim of maintaining stability on the crude market and providing a sustainable level of long-term investment.
According to a joint statement signed Monday by Russia's Energy Minister Alexander Novak and Saudi Arabia's Minister of Energy, Industry and Mineral Resources Khalid Al-Falih, the ministers recognized "the current challenges in the supply side of the global oil market, including major contraction of capital investments in oil extraction on a global scale, particularly in exploration, as well as mass deferrals of investment projects, which made the market, as a whole, more volatile and therefore unsustainable to both producers and consumers in the long term," as well as "an imperative to mitigate excessive volatility harmful to global economic stability and growth."
Also, "the ministers agreed to continue consultations on market conditions by establishing a joint monitoring task force to continuously review the oil market fundamentals and recommend measures and joint actions aimed at securing oil market stability and predictability," the document said.
On April 17, representatives of 18 oil-producing nations met in Doha, Qatar to discuss freezing oil production cap, but failed to reach agreement. The meeting participants concluded they need more time to decide on freezing oil production. According to Russia's Energy Minister Alexander Novak, the oil output freeze agreement was not reached as several countries changed their positions.
In an interview with TASS Novak said that there is a chance of an agreement between the countries – exporters of oil on freezing oil production, but it is not "100% certain". At the same time, the current oil production figures in Iran contribute to reaching agreement on freezing raw materials production volumes.