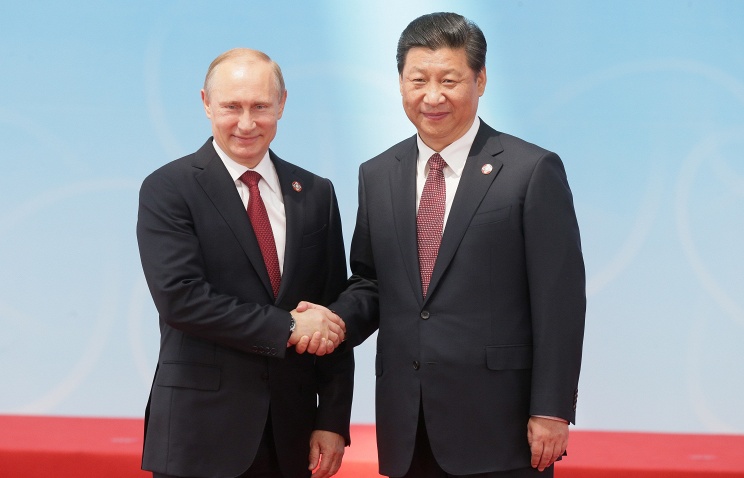 Russian President Vladimir Putin will go to China on Wednesday to take part in commemorations marking the 70th anniversary of the end of World War Two and the allied victory over Japan.
During his two-day visit at the invitation of Chinese President Xi Jinping, Putin will hold a number of bilateral meetings with Chinese partners and leaders of other states, the Russian president's top foreign policy adviser Yuri Ushakov told journalists.
Outlining Putin's planned meetings with foreign leaders during his trip to China, Ushakov said the Russian president would primarily hold talks with Chinese Premier Li Keqiang on September 2.
"They will mainly focus on issues of trade and economic cooperation," Ushakov said.
Putin and Li are expected to exchange views on current international and regional issues and on prospects for deepening cooperation within the United Nations, the Group of 20 leading economies, the Asia-Pacific Economic Cooperation and other international organisations, Ushakov said. The two men will also discuss plans to link Beijing's Silk Road East-West trading route and the Moscow-led Eurasian Economic Union, he said.
Putin's busy schedule also includes meetings with the presidents of Venezuela, Laos and Czech Republic, Nicolas Maduro, Choummaly Sayasone and Milos Zeman, due to take place on September 3.
Putin and his Venezuelan counterpart will discuss practical steps of further cooperation in trade and economy, Ushakov said. "Special attention will be paid to possible joint steps on stabilising prices in the global oil market, particularly in the context of cooperation between Russia and the Organization of Petroleum Exporting Countries (OPEC)," he said.
At talks with the president of Laos, Putin will focus on key aspects of traditionally friendly relations between the two countries and development of strategic partnership in the Asia-Pacific region. Ushakov noted that Russia and Laos were implementing several very promising joint investment projects.
The meeting with Czech President Milos Zeman will focus on cooperation between Moscow and Prague in the spheres of trade and economy, investment, energy and culture.
Ushakov noted that bilateral meetings would kick off after a military parade and an official reception held by Chinese President Xi Jinping.