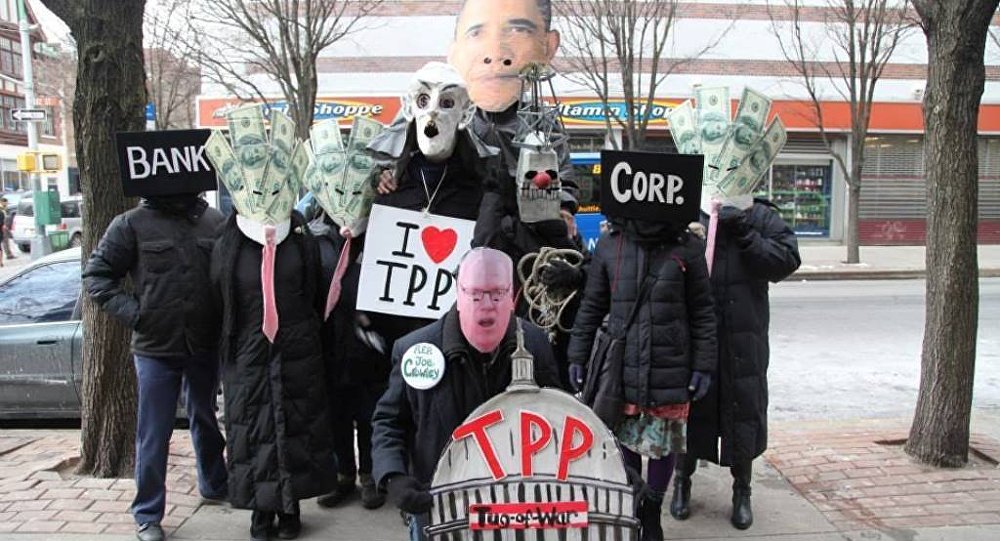 The United States invites Russia and China to become part of the Trans-Pacific Partnership (TPP) free trade agreement if they are open for cooperation, US State Secretary John Kerry said Monday.
Countries all over the world, including Russia and China, are welcome to join various US-proposed initiatives, such as the Trans-Pacific Partnership deal, Kerry stated in an interview with Mir TV channel.
The only precondition for them to join the trade pact is consent to raise standards and live in accordance with them, protecting people and working openly, transparently and responsibly, the US diplomat stressed.
On October 5, the 12 countries of the Pacific Rim region reached an agreement on the wording and subject matter of the TPP accord, intended to deregulate trade among the signatories and cover 40 percent of the world economy.
The parties to the agreement are the United States, Australia, Brunei, Canada, Chile, Japan, Malaysia, Mexico, New Zealand, Peru, Singapore, and Vietnam, which together account for 40 percent of international trade.