Tehran bought a 2.8-percent stake in the Asian Infrastructure Investment Bank (AIIB), Iran's deputy economy minister said Tuesday.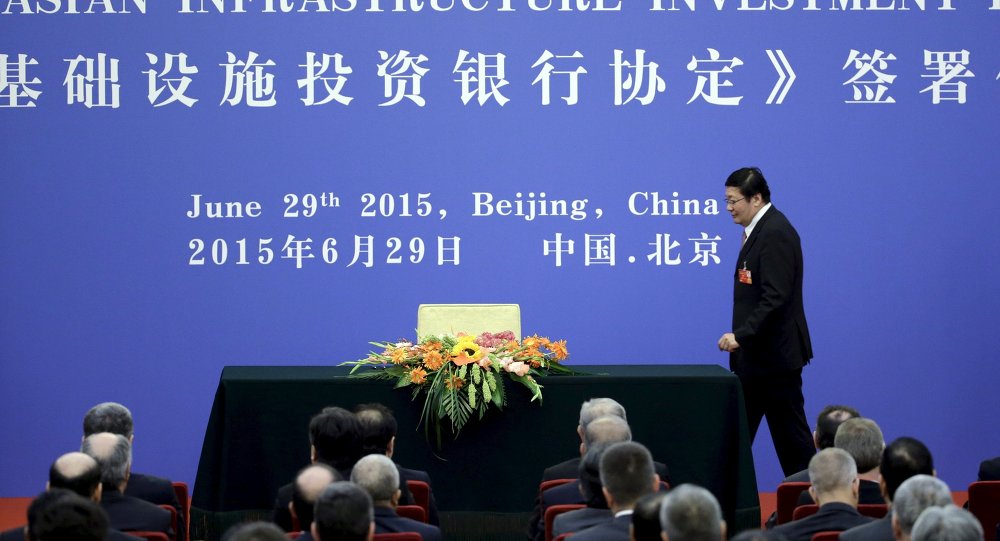 Prior to the purchase, Iran had a 1.63 percent voting share in the bank.
"We have finalized the purchase of a 2.8 percent stake in the Asian Infrastructure Investment Bank which has recently been launched by China," Mohammad Khazayee said as quoted by the local Mehr news agency.
He pointed out that "Iran has set to buy shares at some multinational banks established by countries like Russia and China in order to be influential in certain regional organizations," adding that Tehran intended to purchase shares at BRICS' New Development Bank (NDB).
The AIIB is a China-sponsored international financial institution with the aim of investing in infrastructure projects in the Asia-Pacific region. Currently, the financial organization has 57 prospective founding members, including a number of major European economies. China is the largest shareholder in the bank, followed by India and Russia.
The agreement to establish the NDB, with an initial capitalization of $100 billion, was signed by BRICS member states in July 2014, with the bank officially launched a year later. The NDB's main purpose is to finance infrastructure projects and promote sustainable development in BRICS member states and other emerging economies.