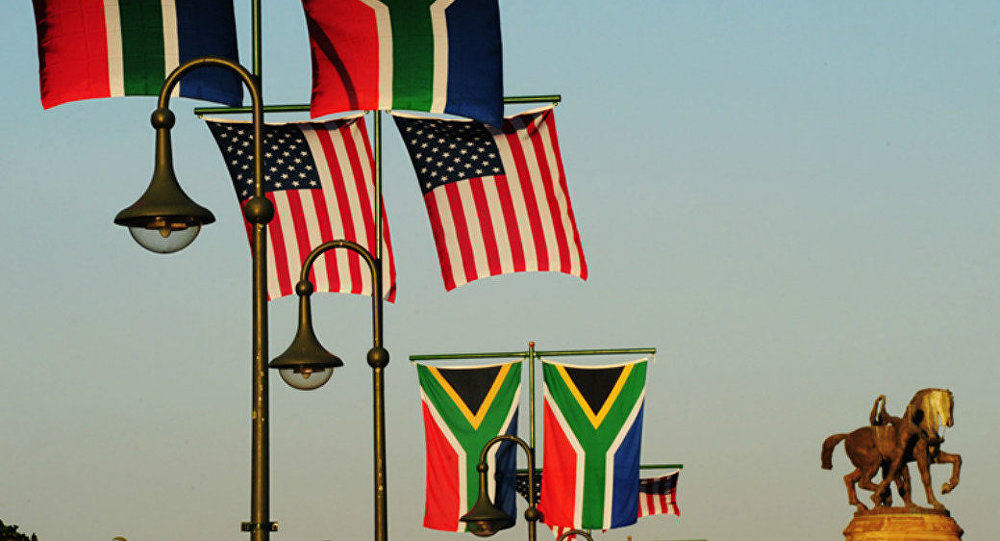 US companies are looking to broaden their reach in South Africa, Assistant US Trade Representative for Africa Florizelle Liser told Sputnik.
"I think that for South Africa as I said there are 600 US companies there already. Many of them are looking to either expand, or in some ways to build on the partnerships that they have. Some of the companies have been there for a long time," Liser said on the sidelines of the fourth annual Doing Business with the BRICS conference in Washington on Monday.
Liser added that South Africa is one of the largest economies in Sub-Saharan Africa, and the United States enjoys a diverse economic relationship with the country.
"We have sort of the most diverse economic relationship with South Africa because they are not dependent on oil," she explained. "Our relationship with some of the other countries like Nigeria, Angola, Congo etc. are very driven by oil."
The Assistant US Trade Representative noted that South Africa is an exporter of luxury automobiles and agricultural products, among other things, to the United States.
"Again I would imagine that because of the nature of our very large and diverse trade relationship with South Africa that there are lots of US businesses that are in the process of expanding," Liser concluded.
The US Census Bureau's first-quarter data show the United States imported nearly $1.5 billion from South Africa while exporting just over $1 billion.
In 2015, South African exports to the United States neared $7.5 billion against imports of $5.4 billion.