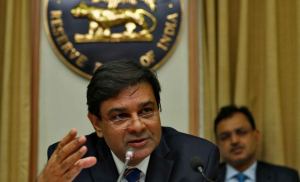 The head of Reserve Bank of India (RBI) Urjit Patel announced his resignation on Monday, marking the first governor to quit before the end of the term since 1990.
"On account of personal reasons, I have decided to step down from my current position effective immediately. It has been my privilege and honor to serve in the Reserve Bank of India in various capacities over the years. The support and hard work of RBI staff, officers and management has been the proximate driver of the Bank's considerable accomplishments in recent years. I take this opportunity to express gratitude to my colleagues and Directors of the RBI Central Board, and wish them all the best for the future."
This statement published on the official website of the central bank only mentioned "personal reasons", while Indian business dailies had reported in October and November that Prime Minister Narendra Modi's administration has unprecedentedly tried to impact the central bank's decision-making repeatedly, according to AFP.
The government is believed to be unhappy with the RBI over a number of issues including interest rates, how to deploy reserves and how to respond to India's sliding rupee. The rupee has been one of Asia's worst performing currencies this year while economic growth in the last quarter slowed to under eight percent.
Patel's exit means the central bank has now seen two quick transitions. His predecessor Raghuram Rajan stepped down after just one term and had indicated his leave before the government's final decision. Patel left before September 2019, the end of his first term. Former governors D. Subbarao and Y.V. Reddy both spent five years each in charge of India's central bank.