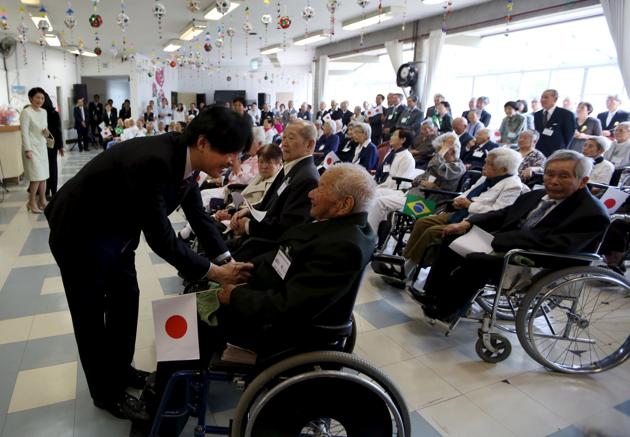 The Japanese community in Brazil has waited seven years since the last visit of a member of the Imperial House of Japan. With 1.9 million members, Brazil's is the largest such community outside Japan.
However, the level of excitement ahead of Prince Akishino and Princess Kiko's visit tends to vary with age. While older Japanese-Brazilians cannot wait for their arrival, the younger generations do not seem particularly interested.
The family of Alberto Oppata, 50, is a good example of these generational differences.
Oppata is president of the Cultural Association of Tomé-Açu, in Pará, a city to the south of state capital Belém that was colonized by Japanese farmers at the end of the 1920s. He was invited to see Akishino at an event to be held in Belém next Tuesday (3).
"The older ones, especially the first and second generations of Japanese here in Brazil, still see the Emperor and his children with reverence, as a symbol of the period when they left home. This feeling doesn't exist amongst the grandchildren and great-grandchildren," says Oppata.
Most of the Japanese who migrated to Brazil came before or during World War II, when the Emperor was still officially considered a divine figure in Japan.
For the older members of the Japanese community, it is an honor just to be in the same place as Prince Akishino. Many of them would like to speak to him, but they know that this is prohibited by strict rules. Guests may only address Akishino if they receive written permission to do so on the invitations issued by the Japanese consulates.