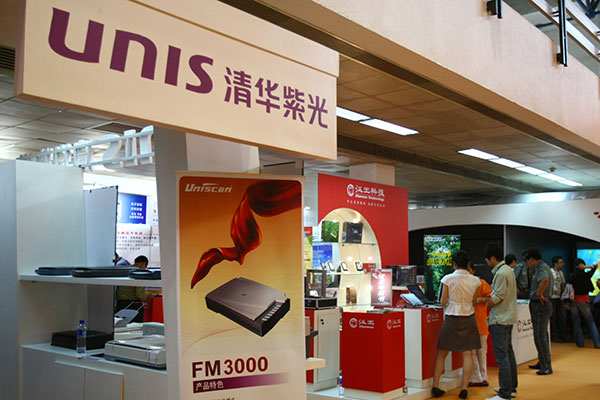 Tsinghua Unigroup Ltd plans to invest 300 billion yuan ($47 billion) over the next five years in a bid to become the world's third-biggest chipmaker, Zhao Weiguo, chairman of the Chinese technology conglomerate, said on Monday.
Zhao said the company, controlled by Beijing-based Tsinghua University, was in talks with a United States company involved in the chip industry. A deal could be reached as early as the end of this month, he said.
However, buying a majority stake in the US firm was unlikely as it was too "sensitive" for the US government, Zhao said without disclosing any further details.
"If you can't be among the top three giants, it will be very hard to develop your business in the chip industry," Zhao told Reuters.
"The next five years are key… There is an enormous market out there."
Currently, Qualcomm Inc holds the No 3 position in the global chip rankings, behind Samsung Electronics Co Ltd and market leader Intel Corp, which has a market capitalization of $151.5 billion.
When China Daily reached out to Unigroup for the "top three" comment, a public relations officer tried to avoid direct comparison with Qualcomm, saying "a leading global chip vendor" would be more in line with the company's strategy.
The ambitious investment plan of Unigroup comes amid a campaign to boost local chip development and manufacturing industry led by the central government.
The Ministry of Industry and Information Technology said earlier the sector will be a key focus for technology development in the country's next five-year plan which kicks off next year.
In August, the company made an informal $23 billion takeover offer for US vendor Micron Technology Inc, but failed to reach a deal.
Gene Cao, a senior analyst at consultancy Forrester Research Inc, said Unigroup is trying hard to realize its long-time ambition in semiconductor industry as China looks for a strong local chip designer and manufacturer to shake off dependence on overseas giants.
China spent roughly 1.8 trillion yuan importing integrated circuits in 2014. The amount was higher than the country's expense on importing crude oil.
Unigroup's Zhao said he believes overseas acquisitions will speed up the growth of local chip-making industry.