On Nov 16, the Shenzhen Convention and Exhibition Center opened its doors to the 17th China Hi-Tech Fair (CHTF). Titled innovative entrepreneurship and cross-border integration, the high-tech spree has attracted more than 3000 exhibitors from about 30 different countries.
Guangdong's Party chief Hu Chunhua, president of Chinese Academy of Engineering Zhou Ji, and Guangdong Governor Zhu Xiaodan opened the six-day fair by enlightening a high-tech cube which is designed and 3D-printed by makers.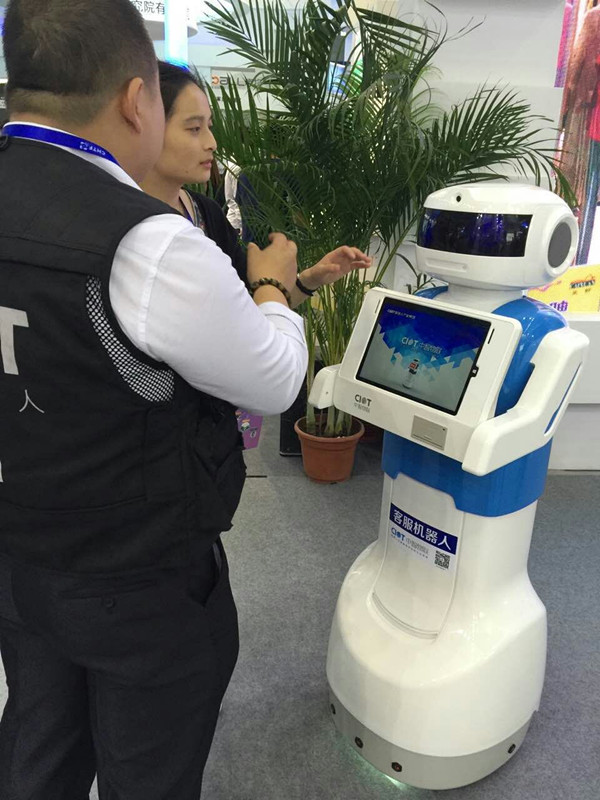 Shenzhen Party Secretary Ma Xingrui said the fair has become an important window for China in opening up to the industrialization of advanced technology.
"It's earned the reputation of the No.1 Technology Show in China," Ma said.
This year's fair features the "One Belt and One Road Pavilion" and the independent exhibition zone for first time makers.
Delegations from countries including Australia, Belgium, Bulgaria, Czech and Germany have attended the CHTF in the past. The exhibition area of Korea has doubled and that of Russia has tripled, compared with last year.
In addition, more than 100 maker projects, maker spaces and maker supply chains participated in the fair showing their projects on the 1000-square-meter exhibition space.
Tong Daochi, Assistant Minister of Commerce, recognized the positive influence the fair has on developing the local and the national economy.
"CHTF plays an important role in promoting the industrialization of China's high-tech industry and our international communication in this industry," Tong said at the opening ceremony.
"It also has a positive effect on the development of China high-tech industry and the transformation of economic development method."