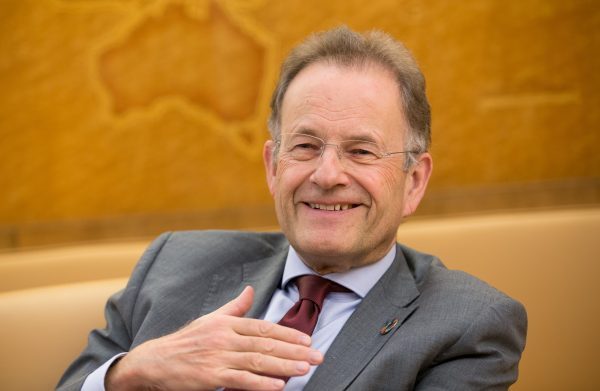 When Chinese President Xi Jinping arrives in Switzerland to attend the World Economic Forum in Davos next week, he will also be visiting Geneva where he is expected to meet with UN officials.
He is expected to visit the United Nations Office in Geneva (UNOG), the World Health Organization and the International Olympics Committee.
UNOG Director-General Michael Moller said that he is looking forward to increasing cooperation with China on global challenges.
"We are honored that the Chinese president is coming to Geneva. We see this as a very strong and practical reaffirmation of China's support to multilateralism in the United Nations as well as towards the work carried out by our organizations and the United Nations family," Moller told China's state-run news agency Xinhua in an interview.
Xi is set to attend the Davos World Economic Forum – making him the first Chinese head of state to do so.
Moller said persisting social inequalities, climate change and migration are some of the greatest issues facing the world today, urging the international community to show solidarity to be able to collectively find solutions.
"With confidence in short supply nowadays, we are going through existential challenges which are mirrored by increasing disparities between those who have access to goods, money and food etc…. and those who don't," Moller said.
The Chinese government said Xi's attendance would emphasize Beijing's support for multilateralism – a core concept of its founding ideal for the BRICS bloc – global cooperation and free trade, local media reported.