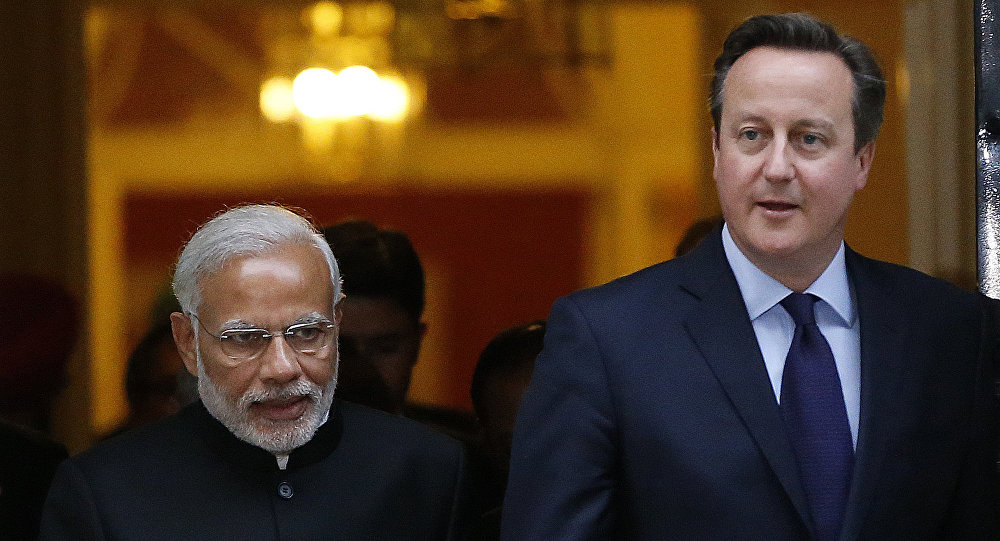 Modi started his three-day visit to London.
"We want to become your number one partner for securing the finance needed for this ambitious plan, making London the world's center for offshore rupee trading," Cameron said alongside Indian Prime Minister Narendra Modi.
British and Indian companies plan to conclude commercial deals with a combined value of 9 billion pounds ($13.68 billion), Cameron said.
"During the visit British and Indian companies are announcing a joint collaboration worth more than 9 billion pounds."
Cameron highlighted the United Kingdom's leading role, ahead of the United States, as the third-biggest investor in India's economy. New Delhi is London's third-largest trade partner in terms of number of projects.
Cameron announced plans to issue the equivalent of over $1.5 billion of the London Stock Exchang bonds, including the first ever UK government-backed rupee denominated bond to be issued internationally.
British and Indian financial firms launched the world's first Indian fixed income investment fund, an exchange-traded fund (ETF), at the London Stock Exchange (LSE).