The Vice-President of Fudan University Lu Fang attended the BRICS Education International Conference, accompanied by Shen Yi, the Deputy Director of the Center for BRICS Studies, Fudan University, and Wang Lei.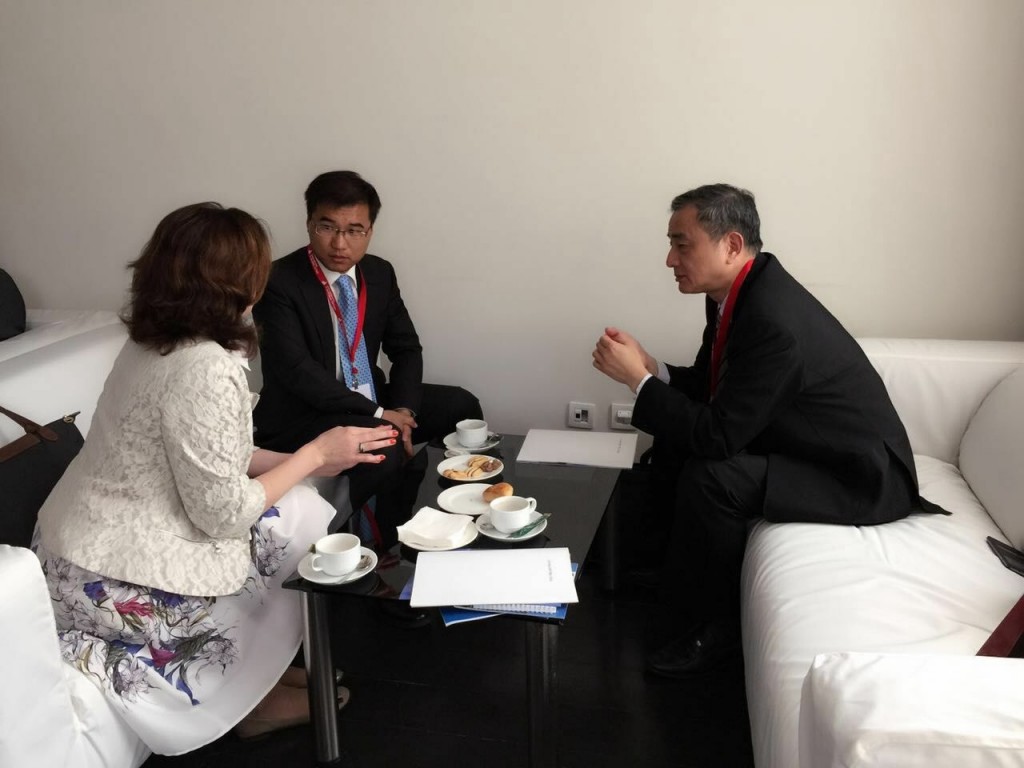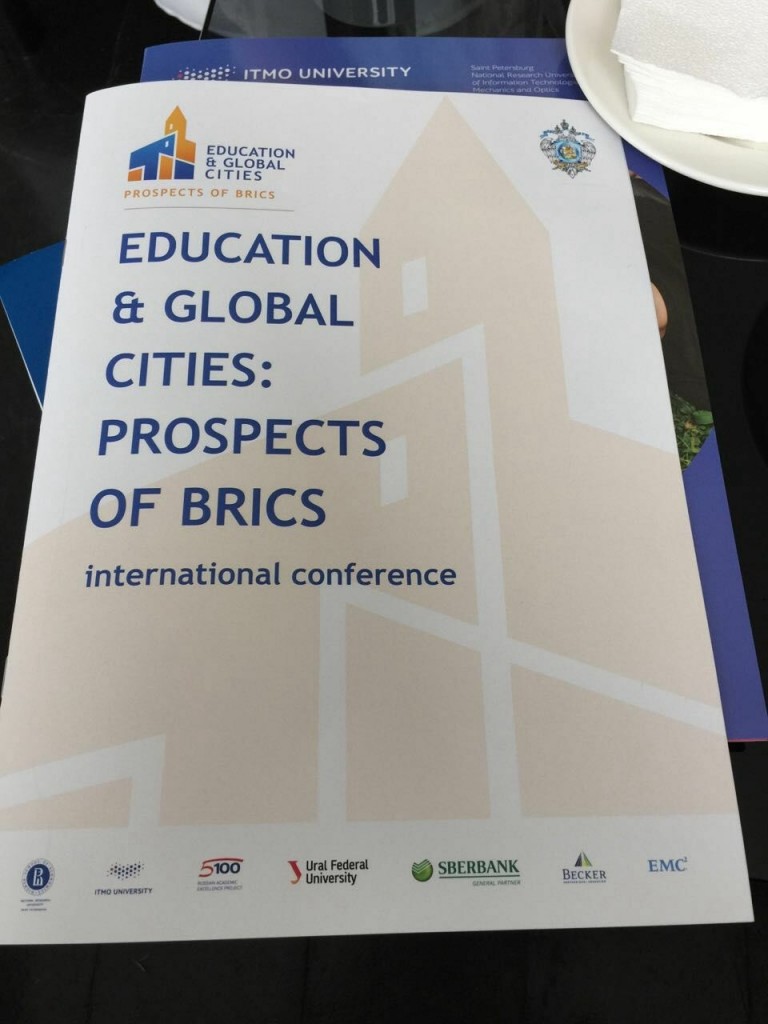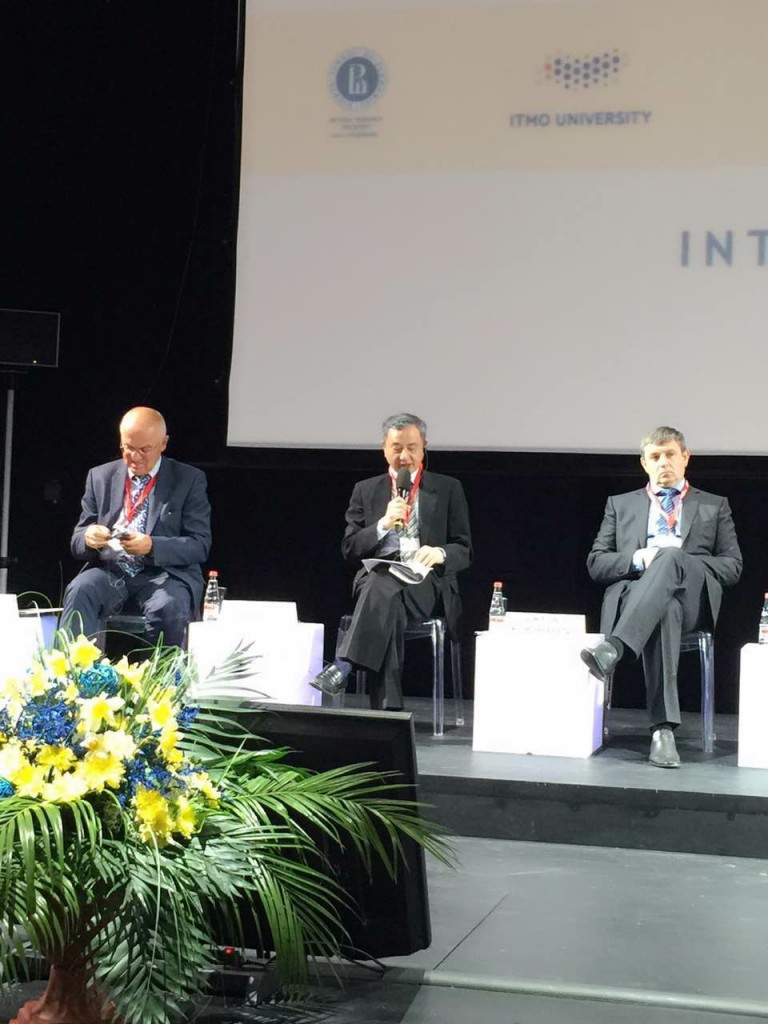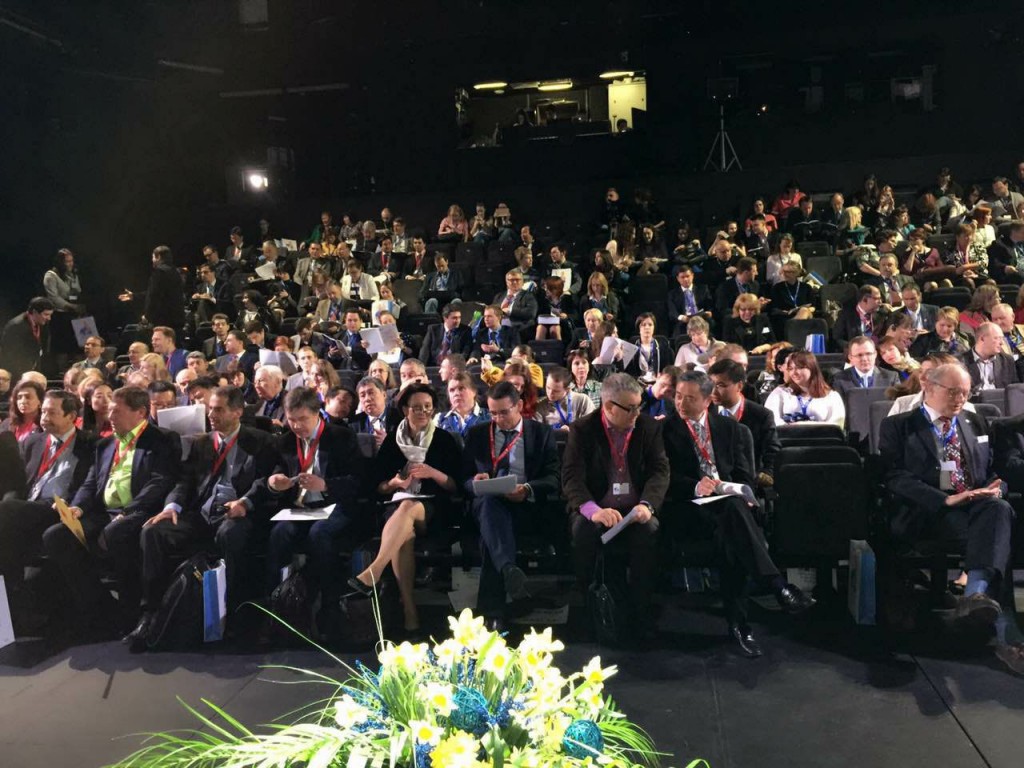 Speech on International Conference
"Education and Global Cities: prospects of BRICS"
Vice President of Fudan University   Prof. LU Fang
Saint Petersburg  14th May 2015
Ladies and gentlemen, dear colleagues,
Good Morning. First of all, I would like to extend my gratitudes to our Russian colleagues for their hospitality, which provide me this opportunity to exchange opinions on the experiences about the interaction between university and city where it is located.
Fudan University is located in Shanghai, founded in 1905, with researching fields and disciplines spanning from literature and culture, to natural sciences, medical sciences, philosophy, economics, law, history, engineering, etc. It is among the first group of top national universities co-constructed by the Ministry of Education and Shanghai Municipality in China. With regards to the world university rankings, Fudan University ranks the 71st according to the QS world university ranking 2015. In the Time Higher Education rankings, it ranks 8th and 9th among the universities and colleges from emerging market economies respectively in 2014 and 2015, with a solid position of top 6 among the BRICS universities.
Alike Shanghai where Fudan University is located, my university is open, inclusive and prosperous. One of the most important factors for us to accomplish the aforementioned achievements it the successful cooperation with Shanghai. The story between Fudan and Shanghai represents the experiences of forwarding hand in hand between a global university and a global city. I would like to share these experiences with all of you.
1.Fudan is located in Shanghai, and it obtains important supports from Shanghai to those key national education plans Fudan University carries out.
Take the development from 2010 to 2013 as example, my university obtained more than 220 million US dollars from Shanghai Municipality as Oriented Financing. We directed this money mainly to disciplinary construction, talents-cultivating, leading scholars, developing creative teams, promoting innovation, capability-building, etc. We also contributed to the economic and social development of Shanghai with the set-up of a program named as "Facilitating the Local Economic and Social Progress of Shanghai".
My university also realizes great development with these supports from Shanghai, such as: the disciplines are improved and their international influences have been enhanced; the talent-building system has been improved; we attract outstanding scholars and researchers with international competitiveness; we conduct our researches to meet the important needs at both national and regional scales.
We accomplish fruitful results on programs and projects financed by Shanghai Municipality
1) Disciplinary construction. Disciplinary construction leads the development of one university; therefore, it's essential for us to develop a group of disciplines with global influences in order to construct a top university around the world. We concentrate on the development of each school and department, improve our advantages in social sciences and humanities, natural sciences as well as medical sciences, consummate our disciplinary composition, in order to develop a high-level research-oriented disciplinary system with our own features.
2) To cultivate outstanding talents. Talent-cultivating is the most important responsibility for a university. Our experiences are as follows: firstly, we push forward liberal education in the undergraduate education, with an aim to develop a first class undergraduate education system; secondly, with the innovation-capability building at core, we reform the master programs to improve our education quality of the master students; thirdly, we emphasize to cultivate students with international visions, and develop channels of international education for our students, such as joint-issuing degrees, sandwich model education, exchange programs, overseas training, summer and winter university, international conferences and seminars, as well as joint researches.
3) Public service system. In the past several years, my university makes full use of the financial support from Shanghai Municipality and the money we self-raised, to accelerate campus construction and reform, to improve the facilities of the undergraduate colleges in which the undergraduate students receive their liberal education, to develop laboratories, to finance the informatization of our libraries, all in all, they facilitate the teaching, researching and learning for our faculty and students.
Serving the local economic and social development in Shanghai
1) To develop key programs to facilitate Shanghai's development as a global science and technology innovation center. In accordance with the national strategy of "Innovation Drives Development", Shanghai is striving to develop into a science and technology innovation center with global influences. My university helps Shanghai to realize this strategic goal with focusing on relevant key technologies and innovations. I would like to illustrate two examples. The first one is Zhangjiang Institute, which is an institute located in our Zhangjiang campus. It provides technological and consultation services to Shanghai in terms of emerging strategic sectors such as microelectronics, medicines, computer sciences, etc. The second one is Jiangwan Fudan Innovation Corridor which is located in our Jiangwan Campus. We help the young entrepreneurs to embark on their business and careers with this corridor, which promotes the local development of the regions our campuses are located in. So far, the regions surrounding our campuses have developed clusters composed of technological parks, innovation enterprises, investment and financing sectors, etc.
2) To promote the transformation and upgrading of industrial structure in Shanghai in strategic sectors
Relying on the advantages in technology and talents, also in line with the concept of serving the society, Fudan University has built an innovative platform which integrates production and research, enhancing the organization of projects and follow-up tracking service, to advance with the comprehensive cooperation with local enterprises. These key areas are: integrated circuit design and manufacturing, research of advanced materials, new energy, optical fiber communication technology, development and industrialization of new medicines, etc. We also have intense cooperation with important local enterprises like Shanghai Petrochemical, Shanghai Electric, Shanghai Electric Power, and Shanghai Baosteel. Through these relationships, Fudan has established a series of university-enterprise cooperation center with shared intellectual property rights.
3) To support the urban governance of Shanghai with the construction of first class think tanks.
Facing the emerging problems in the development and transformation of Shanghai, Fudan is giving full play to its advantages of combining the theory and practice. In order to give an independent, objective and in-depth theoretical support to the scientific development of Shanghai city, we are in the effort to provide high level consultation services for the development of Shanghai in the process of constructing international first-class think-tanks. We aim in building think-tanks of a new model, with participation in government's decision-making, consultations on economic development and urban management of Shanghai, etc.
4) To develop an environment-friendly city with concentration on environmental issues.
Several departments of my university like Department of Ecology, Environment, and Public Health have focused on ecological system and environmental changes, which are actively cooperating with the municipal government, to provide technical support to the protection of water resources, wetland restoration, air pollution control and development plans. We have made great contribution to the prevention and control of atmospheric pollution, urban ecological research and policy advice, also protection of local ecological wetland.
To conclude, as a popular saying in my country goes, "Beijing is Chinese while Shanghai is international." It is same to Fudan University, who is a pioneer among the Chinese universities in terms of internationalization. We have dedicated to enhancing the all-level cooperation with many other universities in the world, in order to develop the international vision for our students, their leadership and capabilities in a global context.
As the rising of emerging economies such as BRICS, China has been looking forward to developing an all-dimensions relationship with its BRICS partners. Therefore, we consider this opportunity as a new step of our international strategy. We are designing a Program of International Exchanges for One Thousand Students to BRICS on Fudan's schedule. That is to say, we are planning to send our students to BRICS countries and also receive international ones to Fudan in coming years. This program could be carried out by various means, such as short term exchanges, summer and winter universities, joint education, joint post-doctoral programs, exchanges of young researchers, etc.
This is the story of Fudan University in rhythms of Shanghai. I am looking forward to hearing more from you, your universities and your cities, and believe that it will be inspiring to me.
Thank you all very much!