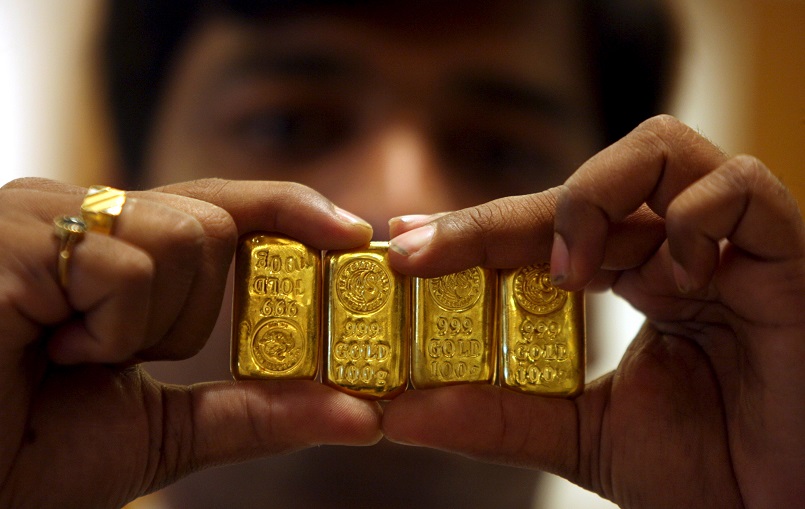 KOLKATA: The Reserve Bank of India may make the gold monetisation scheme simpler to give it a push as the plan to collate idle gold from households has failed to take off in its current form. The bank may remove one layer of the gold tendering process or make it optional, two people familiar with the development said. This is going to make life much simpler for designated banks and bulk gold depositors like Tirumala Tirupati Devasthanams or Shri Saibaba Sansthan Trust of Shirdi.
The scheme was launched on November 6 by Prime Minister Narendra Modi but it has not seen any momentum whatsoever due to procedural glitches. According to the plan that has now been envisaged, banks would be allowed to deposit the tendered metal directly at refineries, instead of involving collection and purity testing centres (CPCT). The present rule says that each designated bank can authorise a CPTC to collect deposits of gold on its behalf. These centres then deposit the gold at refineries. However, none of the centres enlisted in the scheme are equipped to handle bulk volumes of gold on a daily basis, bankers said.
"In the last meeting with banks and jewellers, the RBI gave a verbal commitment, saying depositing gold at CPCTs would be made optional. So, banks and customers have the choice whether to place gold with CPCTs or refineries directly," said an executive who attended the meet on November 18. "This could be a gamechanger," he said.
CPCTs will examine the purity of gold by a fire-assaying process and issue certificates to depositors and banks. But just about 33 CPCTs are enrolled in the scheme across India so far, while banks and jewellers have pointed out that most CPCTs can only handle up to 50 kilo grams of gold per day and this may come in the way of the scheme making any impact with large gold hoarders. In the previous gold deposit scheme, which has now been merged with the current one, there was no involvement of CPCTs as well.
The scheme aims at unlocking 20,000 tonnes of idle gold lying with Indian households and thereby reducing country's dependence on imported gold and addressing the issue of current account deficit. India imports 900-950 tonnes of gold annually to meet local demand. There are two different types of plan under the latest gold scheme — one is short-term and the other one is a mediumand long-term.
Economic Times View:
Let temple trusts monetise gold
Easing rules for the gold monetisation scheme to make collection easier makes sense, especially for temple trusts. They should opt for the scheme and earn interest on the yellow metal that lies idle in their vaults. The Tirupati Trust, for example, set the trend a few years ago. It deposits gold with the State Bank of India to earn an interest. Other trusts should follow this example that marks prudent fund management. Transferring gold to the financial system will also put the economy on a stronger footing.