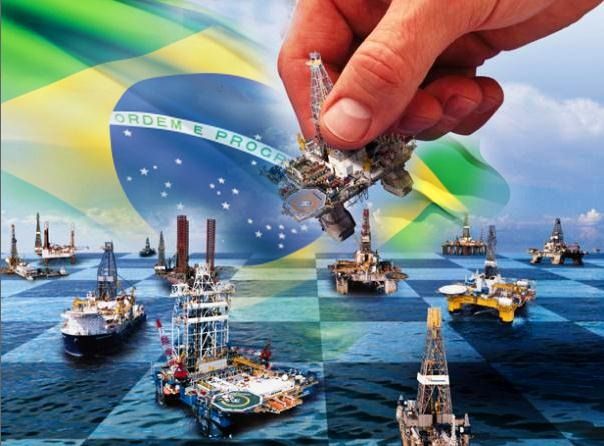 Has Petrobras seen the worst of Lava Jato?
Brazil's federal police began their Lava Jato probe into corruption in March 2014 and there is no sign that it is going to end soon. Originally aimed at investigating alleged graft at state-run oil firm Petrobras, the probe now includes scores of executives from other companies and top politicians.
But no company has suffered quite like Petrobras. In April the Rio de Janeiro-based behemoth wrote off US$2.1bn of bribe payments and in the ensuing months saw its share price plumb historic lows as major ratings agencies downgraded the company to junk.
With new graft accusations emerging seemingly on a weekly basis, most oil market observers predict Petrobras' woes will continue until at least 2017.
Will companies continue to slash capex?
The corruption scandal has exacerbated an already grim market outlook as oversupply drives crude prices to 10-year lows.
Oil cartel OPEC in December voted to maintain its current production levels, meaning there is little hope of a price rebound in the short-to-mid term.
BNamericas expects oil companies operating in Latin America to make further cuts to capital expenditure in 2016 to cope with plummeting revenues.
Is Brazil ready for another oil and gas auction? 
Brazil awarded just 37 of 266 blocks in the first stage of its 13th oil and gas licensing round in October as investors ignored a local industry ravaged by corruption and a deepening recession.
BNamericas believes the local investment climate is unlikely to improve before 2017, meaning it could be at least another 18 months before the next licensing round is held.
There is hope among investors that Brazil's next auction of pre-salt blocks – tentatively slated by the government for 2017 – will provide more attractive conditions for foreign firms by relieving Petrobras of its obligation to operate production-sharing contracts.
Local content rules
No discussion about Brazil's oil investment climate would be complete without a mention of the country's controversial local content rules.
The government currently demands 37-80% of locally sourced goods and services for oil exploration agreements, and 55-85% for development contracts. Requirements are lower for deepwater blocks than for onshore blocks.
The rules have been criticized by some as anti-competitive, with suggestions they create an environment that encourages the formation of cartels.
In May the government said it was undertaking a "cautious and strategic analysis" of local content regulations that "respected existing contracts."
Rio de Janeiro-based energy consultant Alessandra Simões told BNamericas in October that the crisis engulfing Petrobras left the government with no option but to lift restrictions on foreign suppliers.