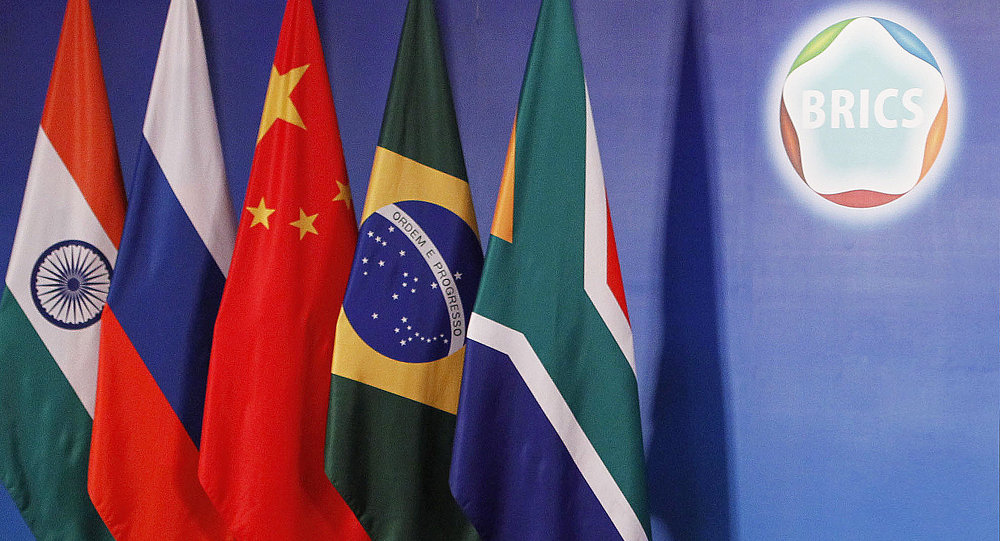 The Republic of the Sudan is taking the initial steps required for joining the BRICS group of emerging economies, the country's Finance Ministry Undersecretary Abdel-Rahman Dirar told Sputnik on Wednesday.
BRICS is an economic association between Brazil, Russia, India, China and South Africa that recently launched a $100-billion New Development Bank.
"Sudan has begun to take the first steps toward accession. Our accession depends on the decision of the member states," the undersecretary said.
He said Khartoum had "every intention" of joining BRICS and would work toward achieving its economic, political and social goals in the event of its accession to BRICS.
Last week, Russian Prime Minister Dmitry Medvedev said an expansion of BRICS would be possible only after the recently established mechanisms and structures of the association were worked out fully.