BEIJING — The Chinese government has promised further measures to boost e-commerce as it pins its hopes on the sector as a new growth engine for the economy.
The State Council released a guideline on June 20 saying the customs administrator will streamline customs procedures for e-commerce exports and imports to make the processes simpler and quicker, while the quality supervision authorities will allow collective declaration, examination and release of goods.
The government will keep export taxes low while formulating import tax policies with the aim of increasing domestic consumption, promoting fair competition and strengthening import tax management, it said.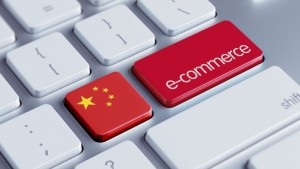 It will also encourage domestic banks and institutions to launch cross-border electronic payment businesses and advance pilot overseas payments in foreign currencies.
Chinese e-commerce firms will be given state financial support on international projects while credit insurance services will also be introduced, according to the guideline.
The move to boost cross-border e-commerce comes as China's economy grows at its slowest pace in three decades and is seeking ways to shift its growth away from a dependence on manufacturing toward higher-value services.
The State Council said the government would work to foster both public and private e-commerce platforms and that it would support "companies that provide comprehensive international trade services" while welcoming cooperation between domestic and foreign e-commerce enterprises.
Aid for cross-border e-commerce businesses is in line with government moves in encouraging use of the Internet in foreign trade, encouraging entrepreneurship and innovation, and implementing the Belt and Road Asian trade infrastructure initiative.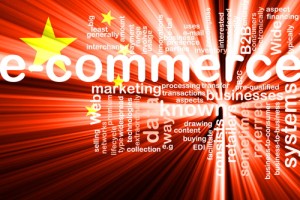 Chinese e-commerce has been booming, with companies such as Alibaba benefiting from a rising middle class with more disposable income and from young people's habit of online shopping, which is cheaper and more convenient than buying goods in high-street stores.
The trade volume of China's cross-border e-commerce has reached $3.32 billion since China piloted cross-border foreign exchange payments in 2013, the State Administration of Foreign Exchange (SAFE) said earlier this week.
China tested cross-border foreign exchange payment institutions in Shanghai, Beijing, Chongqing, Zhejiang and Shenzhen in 2013 to serve growing demand for overseas online shopping.
The country's cross-border e-commerce continues to boom, with its volume in the first five months of 2015 nearing the volume of the whole of 2014, said senior SAFE official Du Peng.
Du attributed the growth to government measures including lifting the country's overseas online single transaction limit from $10,000 to $50,000 in January.