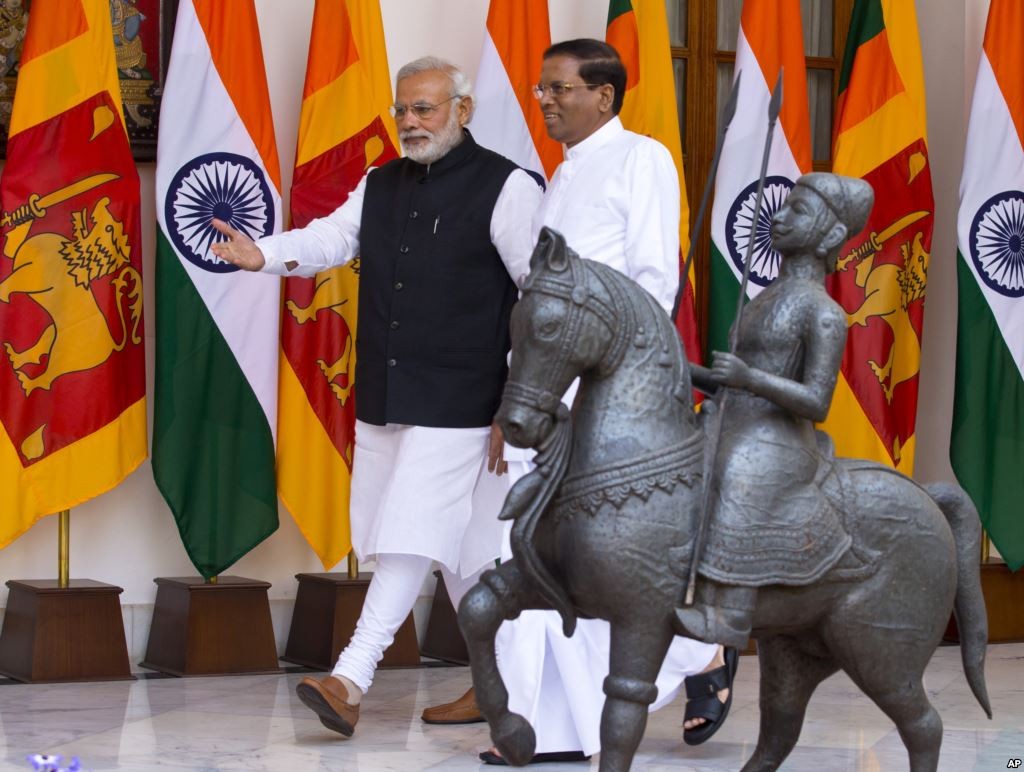 NEW DELHI: Sri Lanka on Tuesday sought finalisation of the long-pending Comprehensive Economic Partnership Agreement (CEPA) with India by next year, saying it will significantly enhance two-way trade besides opening up new areas for economic engagement.
Sri Lankan Prime Minister Ranil Wickremesinghe said both the countries should at least reach an agreement in principle by end of this year and firm up the pact next year.
After holding extensive talks with Prime Minister Narendra Modi, he said enhancing bilateral trade with India would help his country reach the goal of generating one million jobs in over the next five years.
"We think by end of the year, the two sides should at least come to an agreement in principle and by next year we should have an agreement," he said at a joint press briefing with Modi.
The CEPA has been in the works for several years but negotiations have proved futile as Sri Lanka's services sector, when Mahinda Rajapaksa was in power, has voiced apprehensions over the perceived advantages of the pact for India. Modi, during his visit to Sri Lanka in March, had assured the island nation that steps would be taken to address its concerns over bilateral trade imbalance, while insisting that the two countries should move "boldly" to conclude the CEPA. Sri Lanka is India's major trading partner in South Asia. The bilateral trade between India and Sri Lanka in 2013-14 was $5.23 billion with Indian exports amounting to $3.98 billion and Sri Lanka's totalling $678 million. India emerged Sri Lanka's largest trading partner in 2012, accounting for 20 per cent of that country's imports and 5.6 per cent of exports.
Modi had stated that Sri Lanka has the potential to become India's "strongest economic partner" in the region and that it should not worry about the size of its neighbour's economy.
Seeking deeper economic engagement between the two countries, Prime Minister Modi sought support for Indian investors who are keen to participate in Sri Lanka's economic development, especially in infrastructure, energy and transport sectors.
A decision to set up a Joint Study Group for making recommendations for CEPA was first announced in April 2003 and its report was submitted in October 2003. Since then both countries have held 13 rounds of negotiations. Despite the FTA being in force for 17 years, the trade balance continues to remain in favour of India.
"…We would like to see our trade grow and become more balanced for Sri Lanka…I also sought his support for Indian investors, who are keen to participate in Sri Lanka's economic development, especially in infrastructure, energy and transport sectors. I assured Prime Minister Wickremesinghe of continuing commitment to our development partnership – in infrastructure, railways, energy, community development projects, agriculture, capacity building, science and technology, space and civil nuclear field," Modi said in his remarks at the joint presser.