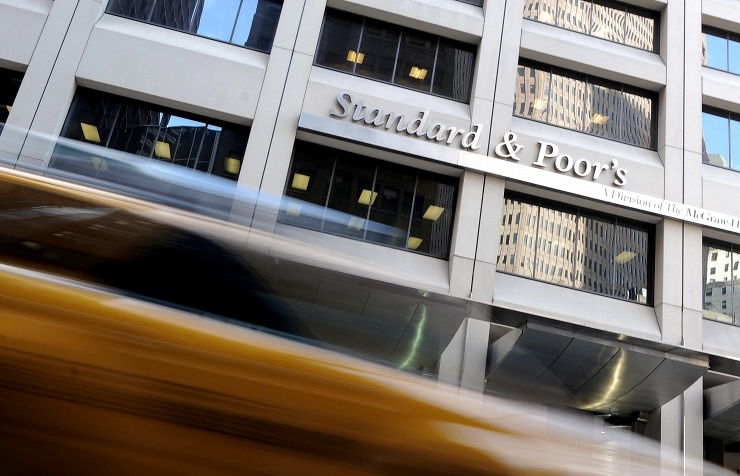 Standard & Poor's confirmed Russia's long-term foreign currency sovereign credit rating at "BB+" level with the negative outlook, the international rating agency said.
Furthermore, the short-term foreign currency sovereign credit rating is confirmed at "B" level and long-term and short-term national currency ratings are confirmed at "BBB-/A-3" investment level.
Russia's rating evidences the low state debt level, S&P said. Russia will continue keeping the moderate state debt level in 2015-2018, rater's specialists said.
At the same time, relatively weak political institutions and economic income and growth prospects will impede the Russian economy's competitiveness and business and investment climates, the international rating agency reported.
"We project Russia's real GDP per capita growth will average less than that of economies with comparable levels of economic wealth over our 2015-2018 rating horizon. We project that the economy will expand by about 0.4% annually in 2015-2018, below the average 2.4% of the previous four years. We see this muted projected growth partly as a legacy of a secular economic slowdown that had already begun before the geopolitical developments in Ukraine. It also reflects a lack of external financing due to the introduction of economic sanctions and the sharp decline in oil prices," S&P said.
S&P also updated its macroeconomic outlook for Russia in 2015-2018. The international rating agency forecasts Russia's GDP decline by 3.6% in 2015 but expects it will grow 0.3% in 2016, 1.8% in 2017, and 1.2% in 2018.
Russia's inflation at 2015 year-end will be 15% and the budget deficit is expected to be 4.4%, S&P said.