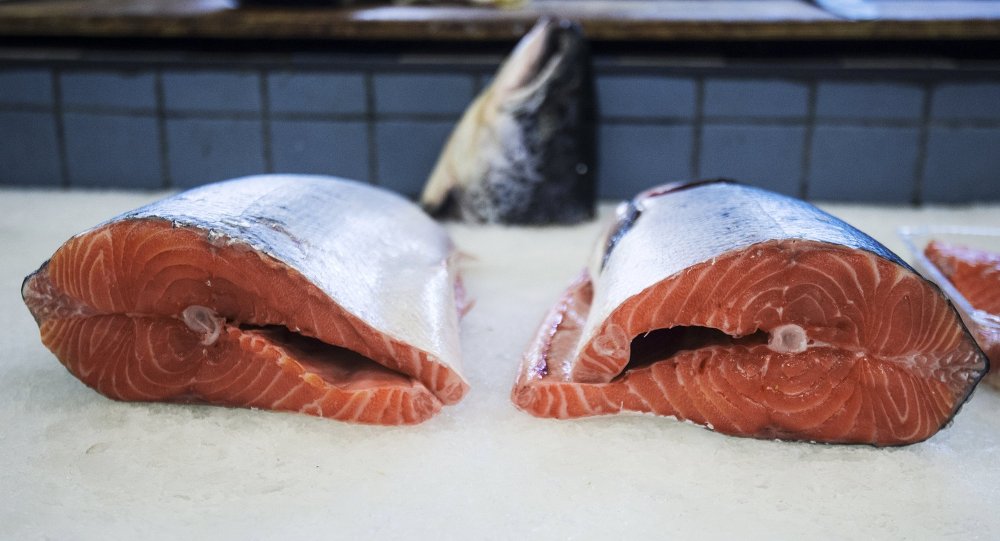 South Korean company Joeun Mulsan Co. Ltd is planning to invest about $10-$50 million in a fish and seafood processing factory in Russia's city of Vladivostok in the Far East region, the company's vice president told RIA Novosti on Thursday.
Earlier in the day, the first Russian Eastern Economic Forum (EEF) started in Vladivostok, and is due to finish on September 5.
"We are now going to discuss with the Far East the opportunity of our investment in a seafood processing factory… This is an investment of 10 billion won [$10 million]," Lim Yong Gi said at the EEF, adding that in total, his company was ready to invest up to $50 million.
The Eastern Economic Forum (EEF) is being held as a platform for dialogue between international investors, the Russian government and countries of the Asia-Pacific Region. The two Koreas are among the investors.
A total of 4,000 people, including 1,500 foreigners, have applied to take part in the event, according to the forum's organizing committee.
Over 250 investment projects valued at over 4.7 trillion rubles ($70.4 billion) are expected to be presented at the forum.
EEF will subsequently become an annual event.